Buy Chickens Online: 16 Best Hatcheries to Order Chicks
If you can't find the chicks you want locally, you'll need to buy chickens online. Find an online hatchery you like to order quality baby chicks!
Buying chickens at your local feed store is often preferred, but feed stores have limited varieties of chickens. Instead, many chicken keepers buy chickens online, utilizing one or more of the best hatcheries.
I get chicks from everywhere. Sometimes, I buy from local chicken breeders specializing in a breed or two. Other times, I grab a few at Rural King or Tractor Supply Company. Then, I may order some from online hatcheries.
In most cases, selecting a hatchery with the breeds you want, the minimum order size you desire, and that is close to your home is ideal. The shorter distance the chicks ship, the healthier they tend to be.
Let's take a look at some of the best chicken hatcheries where you should buy chickens online.
Related: 9 Raising Baby Chicks Supplies You Need to Have
16 Best Hatcheries to Buy Chickens Online

My favorite place to buy chickens online is Murray McMurray Hatchery. I had fantastic experiences here; their quality is top-notch. That makes sense since McMurray has belonged to the chicken industry for over 100 years!
Not only does McMurray offer a large selection of breeds – including rare breeds – but they take care when shipping their birds. All chicks arrive in a custom, reinforced box, and they offer a 48-live delivery guarantee.
As you browse their website, you'll find a wide selection of baby chick breeds. This hatchery also sells hatching eggs, juvenile birds, game birds, and supplies. Their minimum order is six chicks.
Here are some of the available breeds at McMurray:
Rhode Island Red
New Hampshire Red
Blue Ameraucana
White Sapphire
McMurray offers a 90% sexing guarantee, and all chickens are vaccinated. However, if you want health papers, there are additional charges.
Are you looking for a hatchery with many breeds and a low minimum order requirement? Meyer Hatchery is your solution! Meyer Hatchery has a low minimum order, between three and eight birds, depending on the ship date and month.
Best of all, Meyer has over 160 different breeds of poultry. You'll find baby chicks, juvenile birds, and mature chickens. So, you can jump-start your flock by starting with older birds, or they even sell hatching eggs!
You'll find breeds, such as:
Golden Laced Polish
Black Sumatra
Golden Buff
Cream Legbar
Olive Egger
Chicken owners can order chickens year-round from Meyer Hatchery, allowing you to add to your flock no matter the season. However, they only offer free shipping on specific breeds, such as the Ranger Broilers and Jumbo Cornish Broilers.
All chicks are vaccinated, beak-trimmed, and cleaned before they arrive. They have a 100% gender accuracy guarantee.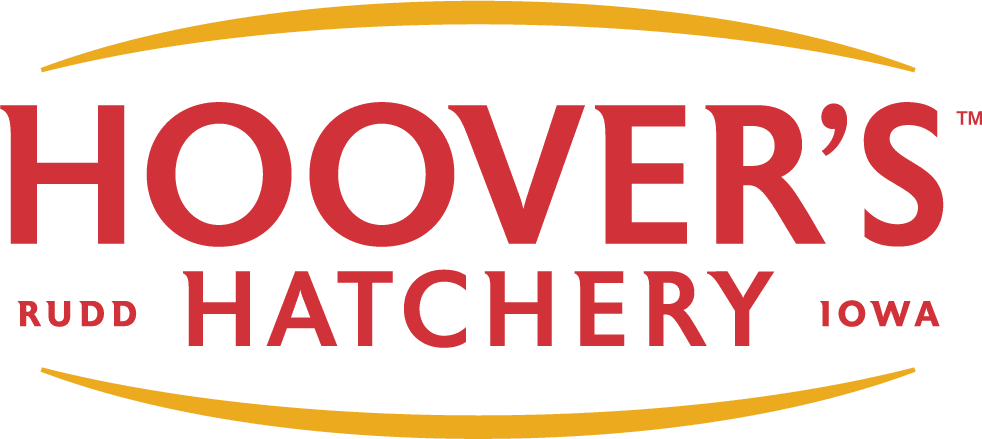 Last year, I tried Hoover's Hatchery for the first time, and I felt pleased with their customer service and the quality of the chicks. Hoover's Hatchery began in 1944 in Iowa and began with the goal of only hatching white leghorns. Over the years, the hatchery expanded and now sells over 100 breeds.
They may specialize in white leghorns, but they also sell other breeds, such as:
Sapphire Gem
Black Australorp
Cornish Cross Broilers
Hoover's guarantees live delivery of their chicks and guarantee a 90% accurate sex rating. So, if anything goes wrong, you will receive a refund or be given replacement chicks. However, there is a 48-hour window to report death loss, so don't wait.
They offer free shipping across the United States with a minimum order of 15 birds. The birds go to the local post office, and some customers say ordering multiple breeds is difficult because some breeds have higher minimum counts than others.
If you haven't tried Cackle Hatchery, you are missing out. Cackle is a third-generation, family-owned business that sells day-old baby chicks and adult chickens. You'll also find game birds, turkeys, hatching eggs, and poultry supplies.
One of the top reasons to shop at Cackle Hatchery is that the minimum order is only three baby chicks. Considering many have a higher minimum, such as 15 chicks, three is fantastic and means you don't have to find someone to take the chicks you don't want.
Cackle offers, in total, around 200 varieties of poultry. All ship directly from their hatchery in Missouri. Some of the breeds they sell include:
Buff Laced Polish
Black Minorcas
Jumbo Cornish Cross
Buckeye
Jersey Giant
Cackle only ships baby chicks from February and September; this timing works best for temperature. They allow their mother hens to rest and don't use artificial lights. However, if you want birds during the winter, this won't be an option for you.
A few other things to note include:
90% pullet sexing guarantee
48-hour cancellation before the ship date
30-day satisfaction guarantee
A small vaccination fee


Another popular chicken hatchery is Stromberg's Chicks. They are a one-stop shop for your chicken needs, selling hatching eggs, baby chicks, and mature chickens. You'll also find all possible supplies like brooders, chick feed, chicken diapers, a heat lamp, and more.
That's handy since you can order your chicks and the supplies needed simultaneously, saving you time.
Something I like about Stromberg's is its several locations throughout the United States. Multiple locations decrease shipping time, allowing the chickens to arrive sooner with less stress. Too much stress leads to sickness and even death for baby chicks.
Stromberg's offers minimum orders of 5 chickens and free shipping on orders $150 or more. Some of the 200 available breeds include:
Blue Australorp
Dark Brahma
Mottled Java
Easter Eggers
Their minimum order is five chicks, and they offer a 100% live chick guarantee. However, they don't provide shipping dates before orders because they have no hatching guarantees.

Freedom Ranger Hatchery launched in 2005 as Fox Farm Hatchery before they purchased the Freedom Ranger brand. This is a family-owned, NPIP hatchery, specializing in broiler chickens. However, you'll find dual-purpose chicken breeds, brown egg layers, and other colored-egg layers.
NPIP stands for National Poultry Improvement Plan – it's great to see a hatchery have this!
When you purchase from Freedom Ranger, they guarantee all their chickens come from their breeding stock, kept at their hatcheries. Another bonus is that they deliver right to your home rather than the post office. That reduces the delays to your brooder box.
This hatchery is about fast, hassle-free delivery and humane order and shipping policies. They ship to all states, including Hawaii, and they offer a guarantee for unbroken eggs. However, they don't offer a hatching guarantee, and they only offer straight run for certain chicken breeds.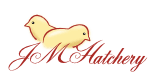 Some hatcheries stand out because they offer a wide range of chicken breeds, but J&M Hatchery solely focuses on one breed – white bantam silkies. That means they only appeal to some backyard chicken owners. Only those who love and want a white silkie will order from J&M.
However, their small size and small selection mean these birds are top-quality. The birds receive specialized care and attention, resulting in healthier chicks.
Depending on the month and ship date, the minimum order ranges from 10 to 15 birds. Chances are you don't want 10 of the same breed, so you may need to find a friend to split the order.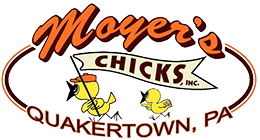 Do you want to add some hybrid chicks to your flock? Moyer's Hatchery has a great selection of hybrids to add vigor and health to your existing flock.
One of the best things about Moyer's is that they are one of the few hatcheries certified by the Poultry Handling and Transportation program. This means only qualified personnel handle orders, and Moyer's vaccinates all chicks before shipping.
The downside is that the minimum order is 20 baby chicks. That may be too many birds for many chicken keepers.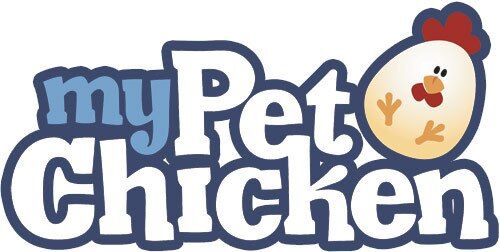 You might recognize My Pet Chicken; they have an amazing website about raising chickens. My Pet Chicken works with a network of US-based hatcheries to provide backyard chicken keepers with a wide variety of chickens.
They offer plenty of elusive breeds you might not find in other places. Take a look at their selection; it's impressive!
My Pet Chicken offers everything first-time chicken owners need, from baby chicks to chicken coops. They also have great customer service; people rave about the help their workers provide! That matters, especially if you have questions about their selection or problems with an order.
My Pet Chicken has an eight chick minimum order – not too bad!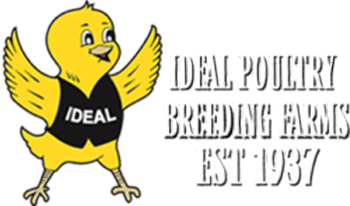 Ideal Poultry is nothing to cluck at. This family-owned poultry hatcher began four generations ago and is one of the largest backyard poultry suppliers. They source chickens from over 50,000 breeders, offering 100 different chicken breeds to chicken keepers.
Despite having a large operation, Ideal Poultry has some of the highest standards of operation in this business. They focus heavily on quality and using innovation throughout their business. Their state-of-the-art facilities mean you receive healthy chickens.
Unlike other hatcheries, Ideal Poultry has no minimum chick policy, so order as few or as many chicks as you want. The order simply has to be at least $30. Since they offer many great breeds, that's not too hard. Some breeds they offer include:
White Leghorns
Rhode Island Reds
Buff Minorca
Cuckoo Maran
Ideal Poultry has a 90% sexing accuracy guarantee and a 100% live guarantee. They offer Marek's vaccinations for $.20 per chick.
Jenk's Hatchery is one of America's oldest hatcheries, with over 100 years of business. All their chicks ship from a 200-acre facility in Oregon, but they offer in-person chick pick-up from their warehouse.
Jenk's is known for offering a wide selection of chicken breeds. They offer a minimum order of 10 chicks; customers may mix and match to reach the minimum needed order. Each chick arrives vaccinated against Merek disease as well.
A few of the breeds of chickens Jenk's sells include:
Novogen Brown
Blue Plymouth Rocks
Golden Bovan
All orders come with free shipping, regardless of size. Jenk's ships nationwide and to Canada. They offer a 100% live delivery guarantee and a 95% sexing guarantee.

Purely Poultry is a Wisconsin-owned business that puts focuses on different breeds and varieties of poultry for the average backyard chicken owner. Not only do they sell poultry, but you'll find books and supplies needed for all sorts of poultry and waterfowl.
Purely Poultry works with different family farms to offer you a comprehensive selection of chicken breeds. This hatchery carries over 300 breeds of birds. Whether you want meat chickens or exhibition chickens, this hatchery offers the varieties you want.
Some of their available breeds include:
ISA Browns
Rhode Island Red
Considering their network of breeders, they offer nearly every breed you can imagine, and their company focuses on sustainability. One impressive fact is that they use 100% sustainable energy.
Purely Poultry requires a minimum order of 10 chickens, so it's at the top of what I consider an okay order requirement. They offer a 100% sexing guarantee, but their shipping costs are higher than other hatcheries.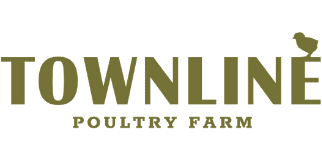 It's easy to appreciate the hands-on approach that Townline Hatchery takes with its chicks. Not only do they handle their hatching eggs, but they also grow corn to feed their hens. If you are concerned about the quality of care your chicks receive, Townline is top-of-the-line.
Townline opened in Michigan in 1913 and continues to provide quality poultry across the US. They also sell a range of birds, such as chickens, turkeys, game birds, and more. You'll find meat birds, rare breeds, premium breeds, and more.
Minimum orders start at 15 chicks, and they sell various breeds, such as:
Buff Orpington
Olive Eggers
Black Australorps
Black Jersey Giant
Townline offers a live chick guarantee; all losses must be reported within 48 hours of receiving your shipment.

If you want to order a large number of chicks, Welp Hatchery has a minimum order of at least 25 chicks. However, the hatchery lets you mix and match the breeds, as long as you order five of each breed. You could get five different breeds of birds in one minimum order.
Besides meat birds, some of the breeds offered by Welp include:
Buff Orpington
Blue Astralorps
Easter Eggers
Black Maran Sex Link
The prices offered by Welp are great, and you get free shipping with your orders. Welp allows you to order chicks all year long; it's easy to buy chickens online nowadays!
If you're looking for a hatchery with a variation and planning to order many chickens, the price and mix and matching breeds make this an excellent option.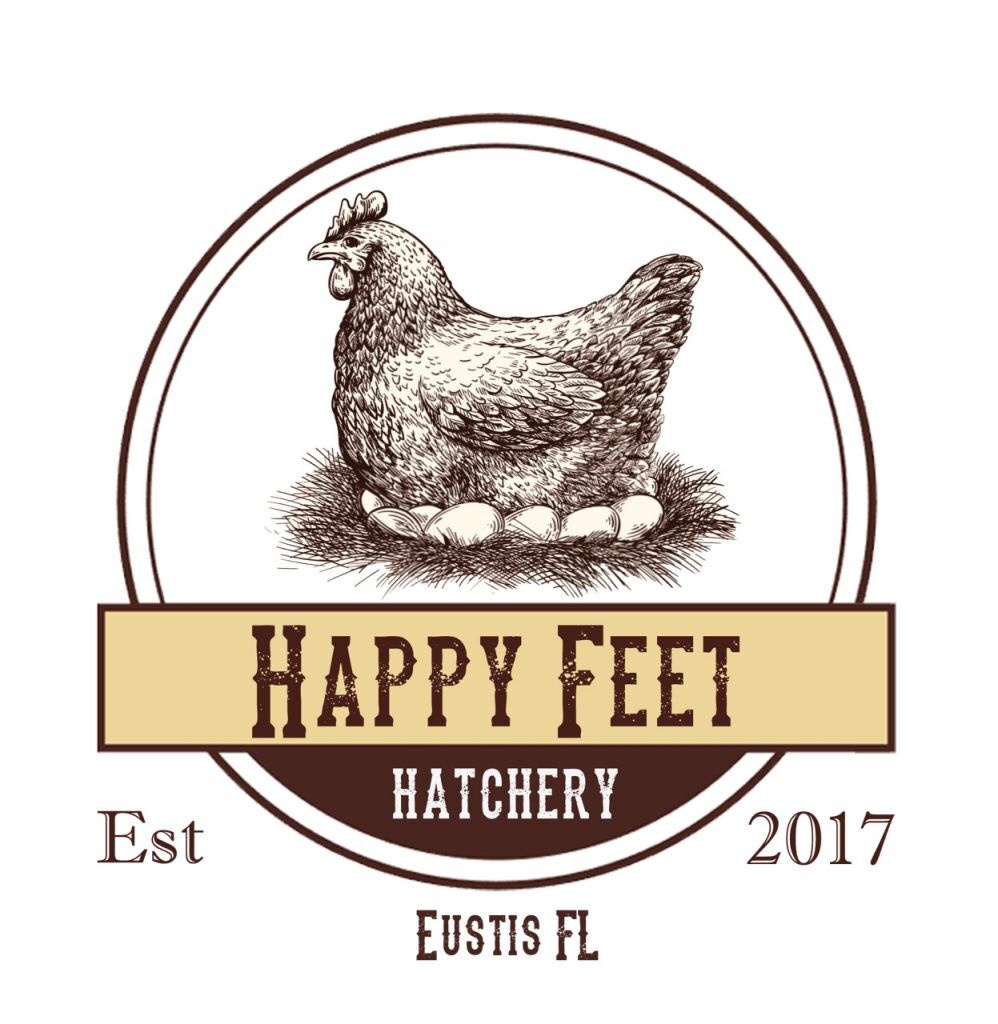 Happy Feet Hatchery is located in Florida, which means this hatchery ships during the winter. They don't have to use artificial lights to stimulate laying during the winter. Getting day-old chicks has never been easier.
Happy Feet only ships day-old chicks with a minimum order of 15 birds. They also sell birds of varying ages if you live close to the hatchery. They won't ship older chickens, though.
A few of the breeds sold by Happy Feet include:
Black Copper Marans
Cream Legbars
Oliver Eggers
Buff Brahmas
One of the unique features of Happy Feet is that this hatchery is solely run from their farm. This family-owned business breeds their chickens on their property and doesn't source from other family farms. They focus on biosecurity and have NPIP certification.
How to Decide Where to Buy Chickens Online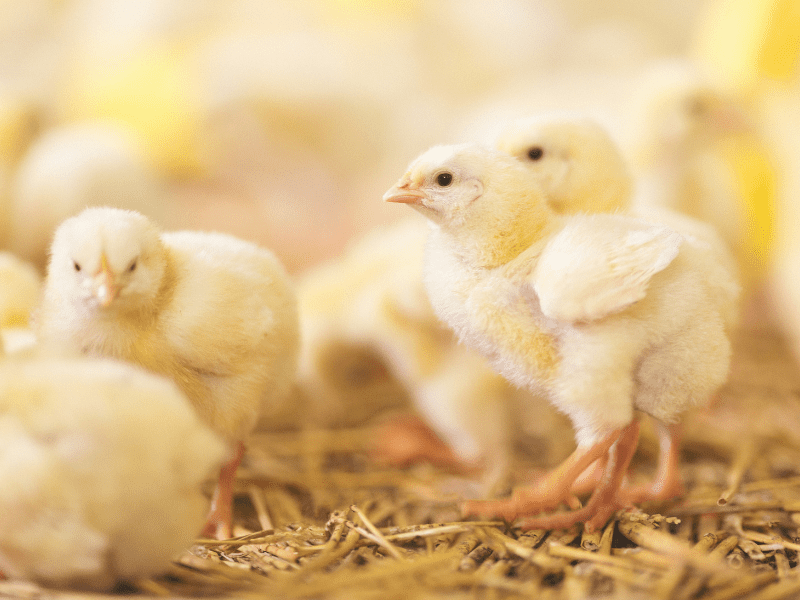 Finding a hatchery isn't the problem; deciding where to buy chickens online and which hatchery to use is! It feels a bit overwhelming with all the options, so how do you know which online hatcheries are the best for you?
Here are some considerations when making a decision.
Reviews & Reputation
The first thing to do is check out the hatchery's reputation and read reviews. Check out online forums and Facebook groups; people speak candidly about their experiences.
Many people share reviews and unboxing videos on YouTube, so you can see their products' shipping boxes and quality.
Minimum Chick Order
Think about how many chickens you want to buy online. If you only want to add a few chicks to your flock, look for a hatchery offering low minimum orders. Some hatcheries offer as low as a 3-chick minimum, but it may only be during the warmer months.
Be aware that small orders may come with higher shipping costs. Hatcheries may have to package these chicks differently due to less body heat from other chicks.
Sexed or Straight Run
Hatcheries sell chicks either straight-run or sexed. Most hatcheries charge more for sexed chicks, so if you don't want any males, be ready to pay more for the chicks you want.
You want the right sex chickens, so be sure you check the guarantee by the hatchery. Many guarantee a certain percentage of correctly sexed chicks. You should expect 90% or higher of the chicks to be correctly sexed.
Mistakes happen; most orders aren't perfect for sexing baby chicks. Some offer refunds for incorrectly sexed chicks, but if this is a large concern for you, see if they list their sexing success rate.
Breeds Available
Something else you may consider is the breeds each hatchery offers when you buy chickens online. Some chicken keepers order chickens solely for egg production, while others want rare breeds.
You may want chickens based on egg colors. Some hatcheries have categories for white egg layers, blue egg layers, brown egg layers, and others. Don't settle for breeds you don't want; one of these online hatcheries will have what you want!
Shipping Policy & Refunds
Mailing day-old chicks isn't new; companies began shipping chicks dozens of years ago. That's because we know that each baby chick is born with all it needs to survive for the first two to three days of life.
Chicks survive for up to 72 hours after hatching because they survive on the yolk from the egg. The yolk sacks draw into the chick's body.
However, the shipping process is stressful for new chicks. That's why many hatcheries put extra chicks into the order; it keeps chicks warmer and ensures you receive the right number of live chicks. On the other hand, some hatcheries offer a refund or replacement for chicks dead on arrival.
Few hatcheries ship new chicks as replacements. The number of chicks dead on arrival would need to be high for the hatchery to send you new chicks.
Availability Ship Dates
Not all hatcheries offer shipping year-round due to various reasons. Egg-laying depends on the hens receiving no less than 12 hours of daylight. So, if the hatchery is in colder climates or northern climates, their mother hens may not lay enough eggs for year-round production.
Plus, shipping chicks may be unsafe if the weather is too cold. Winter storms delay shipping and affect the chick's health. Hatcheries want to ensure each chick arrives alive and healthy, so winter shipping doesn't always make the most sense.
Beyond this, not all chicks will be available each week. It takes 21 days for chicks to hatch, and the hatcheries use their fertilized egg count to predict how many will hatch. However, the numbers aren't the same for each week.
So, if you want specific breeds and sexed chicks, be sure to order ahead of time. You need to look and see which ship dates are available for the times you want when you buy chickens online.
---
Figuring out where to buy chickens online is tricky; many online hatcheries have great prices and selections. Look for hatcheries with the breeds and minimum order size you desire to start the decision-making!