What to Plant in May: The Planting Guide You Need
In USDA zones four to six, May is prime gardening season when you plant many things. Here is what to plant in May.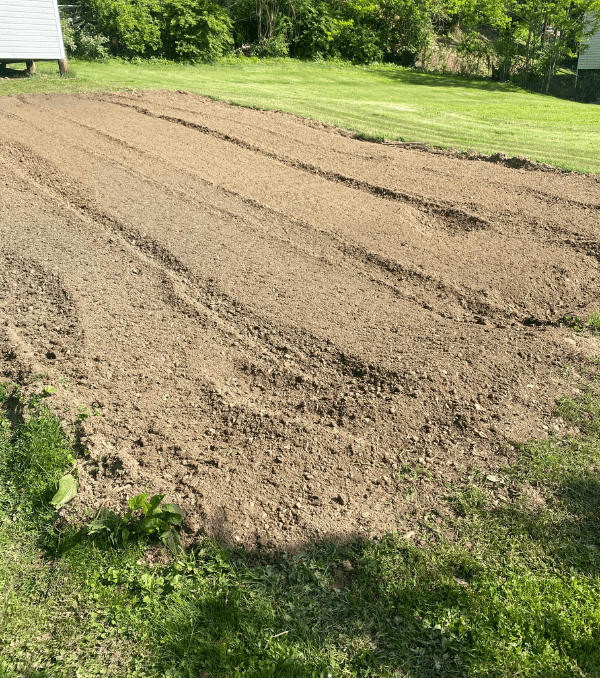 I live in zone 6, and May is our prime planting season. This is the time when most of the weather transitions to pleasantly warm. If you live in these zones, you have to learn what to plant in May.
If you don't know what your USDA hardiness zone is, this is your first step – find it out! Use this handy USDA plant hardiness zone map.
May is a wonderful month in the garden, no matter where you live. If your climate is warmer than mine, you may already be harvesting some vegetables already. Those in colder climates may be just starting seedlings, anticipating the upcoming garden season.
Before you figure out what to plant in May, you have to figure out your average last frost date. This will tell you what to plant and when to plant it; use your hardiness zone map.
Then, it's time to start planting!
What to Plant in May: Zones 3 & 4
Zones three and four are known for their cooler temperatures and longer winters, but that doesn't mean you won't have a variety of plants available to get going this month.
In May in these zones, most plants will be planted indoors; you'll be starting seedlings.
Depending on where you live, your average last frost may be towards the end of May or mid-June, and you typically will need to grow crops with a shorter days to maturity rate to ensure they reach harvesting size.
That means, in early May, you may be four to six weeks away from your final frost date, giving you plenty of time to start whatever seeds need to be started.
Plants to Start Indoors
Brussels Sprouts
Cabbage
Cauliflower
Peppers
Tomatoes
Plants to Plant Outdoors
When you plant crops outdoors in these zones, they have to be cold-hardy, frost-hardy plants. If you have some sort of frost protection over these plants, then you get a jump start on a potential harvest soon.
Asian Greens: Many Asian greens, such as Bob Choy, handle the cooler temperatures, so they're excellent for planting in May in zones three and four.
Beets: Beets could care less about frosts and cold temperatures, so get them into the ground in May. Beetroot are easy to grow; they don't require much encouragement to germinate and need little maintenance overall.
Carrots: Carrots are a root crop that do well in cold weather. Depending on your average frost date, many gardeners plant them as early as six weeks before your final frost. It depends on your soil and how easy you can work it.
Kale: Kale grows best in cooler temperatures, so it's often best to grow these in May in these USDA zones.
Lettuce: Since zones 3 and 4 will experience frosts in May, pick hardy varieties that will be able to handle any frost that happens.
Onions: Onions can go outside three to four weeks before the final frost, especially if you cover them with frost blankets. So, get them outdoors this month!
Peas: Peas are one of the hardiest plants you can plant in May. I often plant peas a full month before my first frost, and they'll grow well, especially if you have some frost protection.
Radishes: These little root crops don't mind the cold temperatures, so plant them this month!
Spinach: Spinach should go outside during this month!
Related: $20 Simple DIY Mini Hoop House
What to Plant in May: Zones 5 & 6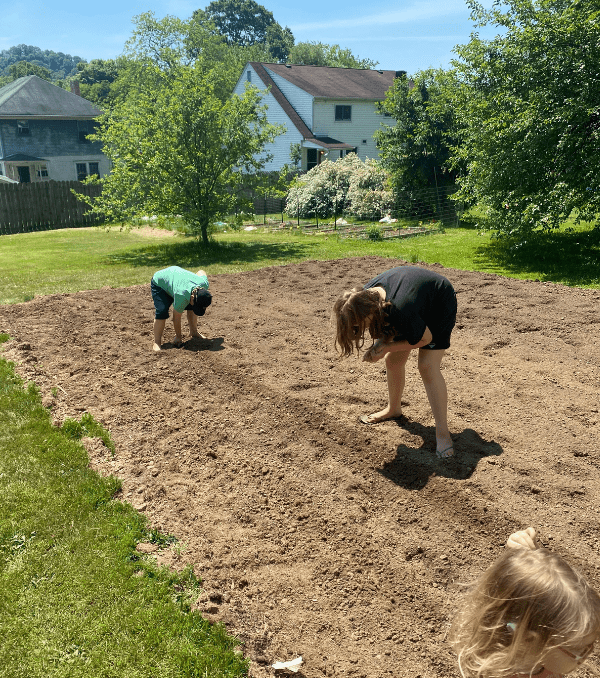 The weather in May and June is fairly mild, so it's possible to plant a range of cool-season crops at this time. If I didn't get all of my cool-season crops in my garden in April, I finish them up in early May before planting warm-season crops.
Our weather is a bit wonky, and it's not uncommon for a frost to happen in the middle of May. Gardeners have to watch the weather well to be able to figure out when to plant crops.
For example, our spring so far has been cold and rainy, making it hard to get many plants in. It's early May, and I still have cabbage and broccoli to plant – but that's ok!
You also can always plant things like carrots, radishes, and lettuce, especially if you use succession planting techniques.
Related: Maximize Your Harvest with Succession Planting
Warm Weather Crops to Plant in May
Beans: One of my favorite things to plant in May are beans, both bush and pole varieties. These plants aren't frost-hardy, so wait until you know the danger of frost is gone.
Corn: May is the time to plant all types of corn in your garden. Corn is a warm-season crop that cannot handle frost.
Eggplants: Eggplant belongs to the same family as tomatoes and peppers – the nightshade family. These plants are very frost sensitive, so they typically should be planted one to two weeks after your final frost date.
Herbs: May is the month for herbs if you live in zones five and six. Now is the time to plant basil, dill, oregano, parsley, and plenty more herbs. Some types of herbs are frost resistant, but others aren't, so watch the forecast as you make your planting plans.
Melons: Watermelons, cantaloupe, and all other types of melons need to be planted in May. You can plant them outside by seed or seedlings, and no matter what you pick, they are frost sensitive.
Okra: You'll want to make sure the soil temperature is at least 70 degrees before planting okra because these plants cannot handle cold temps or frost – at all!
Parsnips: Now is a great time to get parsnips in the ground. These are a cool-season crop with a long growing season, typically 100-130 days. So, if you want a parsnip harvest in the fall, they need to be planted in May.
Peppers: Like eggplant, peppers belong to the nightshade family and cannot be planted until the danger of frost passes.
Potatoes: Potatoes are one of those crops that you'll find a lot of conflicting ideas about when to plant. They typically are a frost hardy plant that take quite awhile to germinate. In zones five and six, it's best to plant them in mid to late April or May, depending on the forecast for this season.
Squashes: Zucchini, summer squashes, and winter squashes belong in the list to plant in May. They are warm-season crops and frost sensitive. Most gardeners plant squash by seeds, but you may use seedlings.
Strawberries: Now is a great time to get strawberries in the ground, especially a few everbearing strawberry varieties.
Sweet Potatoes: If you start sweet potato slips indoors, plant them outside in late May. Unlike regular potatoes, sweet potatoes are quite frost-sensitive, so you have to make sure the soil temperature is at least 70 degrees.
Tomatoes: Tomatoes are one of the most important crops for you to plant in May. Make sure the danger of frost is gone.
What to Plant in May: Zones 7 & 8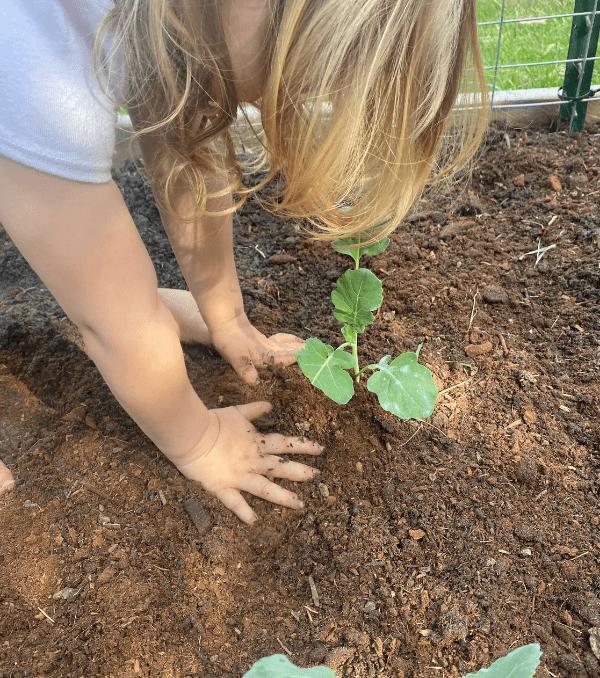 By May in zones seven and eight, the danger of frost is totally gone, and you should have all cool-season crops in the ground – plus some close to harvesting. Chances are you have a lot of things in your garden, but here are a few things you want to make sure you plant in May in zones seven and eight.
Crops to Plant in May Zones 7 & 8
We've discussed most of these crops in previous gardening zones, but here is a list of what you can plant in May in these zones.
Beans
Corn
Cucumbers: Most cucumber varieties need a trellis to grow up, and this is a great time to plant these crops.
Melons
Peppers
Potatoes
Spinach: If you like spinach, you can still plant it, even when the temperatures are warmer like May in zones seven and eight. Some varieties, like New Zealand Spinach, thrive in warmer temperatures.
Squash – Summer & Winter
Summer Lettuce: You can still grow lettuce and salad mixes as the temperatures increase. Look for summer lettuce or heat-hardy lettuces that handle the heat and sunshine well. Other varieties wilt and die too fast in the warm weather.
Sweet Potatoes
Tomatoes
What to Plant in May: Zones 9 & 10
By the time May arrives in zones nine and ten, the weather is REALLY warming up, and many of your cool-season crops are reaching the end of their lives at this point. Gardening is in full season at this time, but you still have plenty of time to plant things in your garden.
However, one thing to note is that, because of the heat, you want to plant transplants and seedlings rather than seeds. The heat causes a lot of seeds to fail to germinate.
Crops You Can Still Plant
All of these crops have been discussed in previous sections, but consider planting these crops in your garden in May if you live in these warm regions.
Corn
Melons
Peppers
Squash
Sweet Potatoes
Tomatoes
---
If you were wondering what you can plant in May, the answer is a lot of things! Depending on where you live, May is often the go month for many crops, or you may be waiting for those harvests to arrive in warmer climates.
What are you planting this May?