The UItimate Homestead Wishlist: 34 Gifts for Homesteaders
Are you wondering what to get the homesteader in your life? This homestead wishlist has some of the best homesteading and gardening gifts.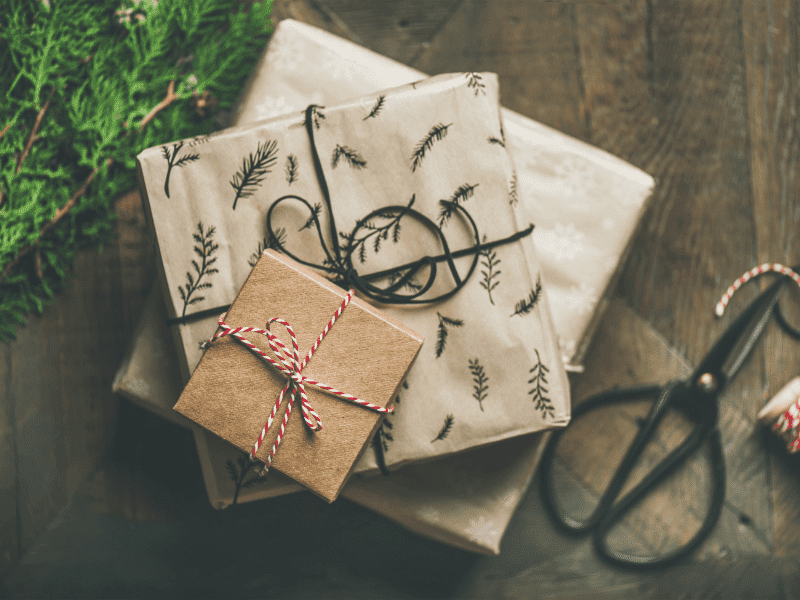 Homesteading is more than a hobby; it's a way of life. So, it makes sense to buy Christmas gifts that assist in some of their favorite things or what they need to get done around the homestead. This homestead wishlist has some amazing ideas.
Buying gifts for people that matter is important to me. I spend a lot of time thinking and researching gifts that make sense for each person in my family.
I want them to love their gifts, and I'm sure you feel the same way.
If you need homesteading or gardening gifts, here are some ideas that I think the special person in your life will love.
7 Kitchen Homestead Wishlist Gifts
As a homesteader, we spend a lot of time in our kitchens, cooking from scratch and making homemade goodies for our family. So, it should come as no surprise that many items on our homestead wishlist involve cooking and the kitchen!
No homestead kitchen is complete without a set of cast iron cookware. I'll forever be a fan of Lodge Cast Iron; it's the best in my experience! This five-piece set includes a pot, three skillets, and a lid.
It's well worth the investment. A good set of cast iron pans will last a lifetime, and that's not an exaggeration. Consider including a cast iron tier rack to hold the pots in the cabinets.
---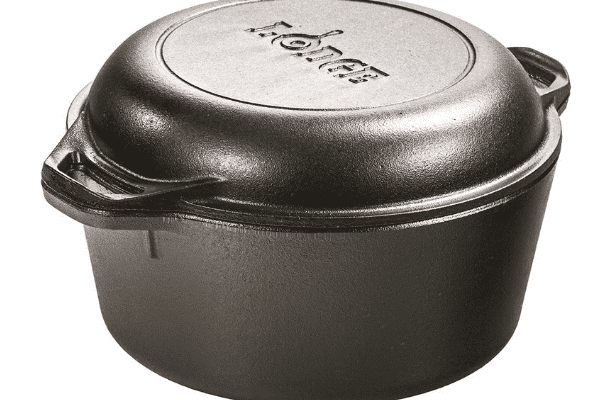 Another thing that every homesteader needs is a cast iron dutch oven. We bring ours when we go camping every year; they cook over a fire perfectly. You also can use a cast iron dutch oven to cook soups, whole chickens, or bake artisan bread.
Related: 13 Campfire Recipes that Aren't S'mores
---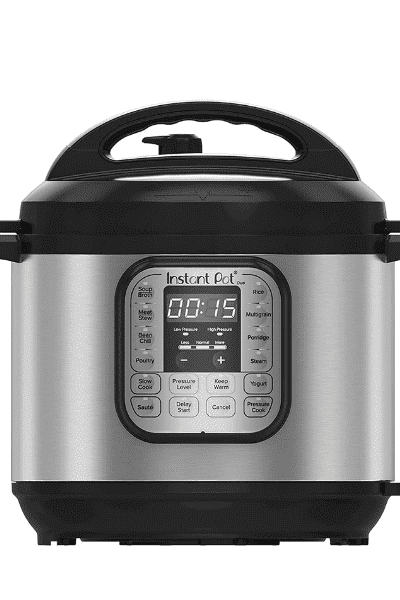 Everyone needs an Instant Pot, even if you aren't a homesteader. I love my Instant Pot; I'm able to put dinner on the table in no time, even if I forget to unthaw the meat that day.
The cool thing about an Instant Pot is that it is so versatile. Not only can you cook a whole chicken in it, but it works as a yogurt maker and a rice cooker.
Related: Cooking From Scratch on The Homestead: Get An Instant Pot
---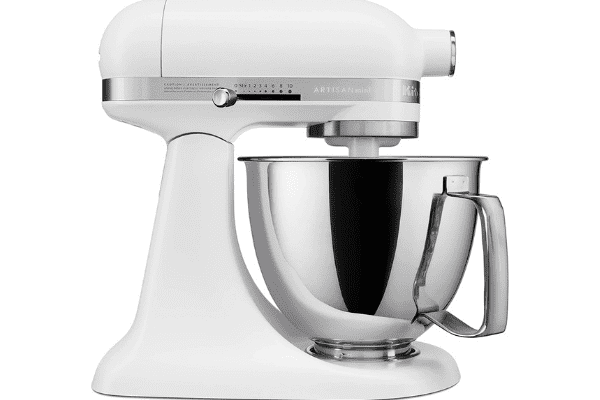 Honestly, I'm not sure how I would function in my kitchen without my Kitchenaid Stand Mixer. I use it all the time, whether I'm baking bread, muffins, or cookies. You can use it to shred chicken and other meats.
Let's not forget the amazing attachment options like the meat grinder, and you also can get a metal grain mill attachment.
---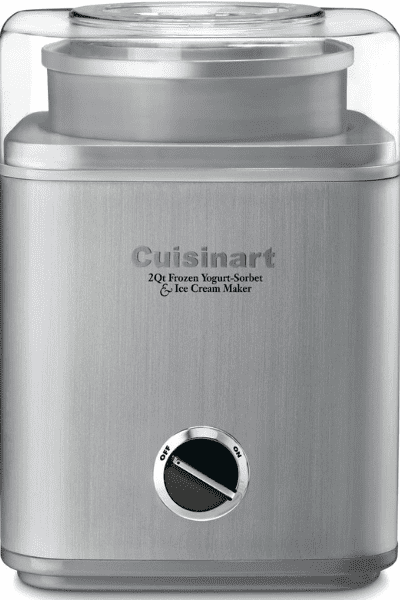 One of the newest things I want to add to my homestead wishlist is an ice cream maker. Over the summer, I tried making mulberry ice cream for the first time, and it tasted like a dream. We loved it so much.
An ice cream maker is an awesome kitchen appliance for homesteaders.
---
If the homesteader you're buying gifts for wants to make their own bread, here is a gift you want to buy them – a grain mill.
I'm a huge fan of the NutriMill High-Speed Grain Mill. It works quickly and more quieter than some of the other electric models on the market. Milling your own grain improves the quality of your homemade bread. The bread maker in your life will love this gift without a doubt.
---
7. Breadbox
Another awesome gift for a bread maker or a homesteader is a bread box that sits on their countertop. A breadbox keeps your homemade loaves and rolls fresher for longer.
I can't decide which one I love the most!
This Farmhouse Bread Box is small enough that it won't take up tons of space, but it will hold at least one loaf of bread. I think it's super cute.
If your loved one is a serious bread maker, then this large bamboo bread box with two shelves and a sealed door will be your best bet. It's not only a way to display homemade bread – because hello, it's totally an art – but it will keep the loaves fresher for days.
---
10 Food Preservation Gifts for Homesteaders
Not only do homesteaders cook a lot, but we spend a lot of time preserving food for our families. After all the time we spend in the garden growing our food and raising meat, we have to preserve that food so it lasts for months to come.
Here are some homesteading gifts for those who love to preserve food at home.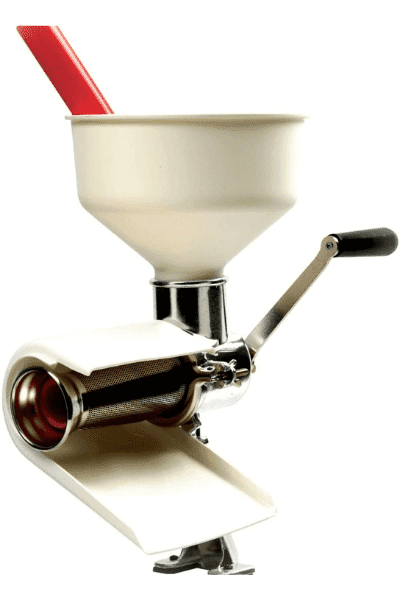 This year was the very first year I used a tomato press and sauce maker; it revolutionized making homemade tomato sauce for me. Before, it took HOURS to make and my husband never liked the seeds, so I felt like the end result wasn't awesome.
Enter a tomato press!
A tomato press is a strainer that works for all sorts of veggies and fruits, separating the pulp and juice with a fine mesh strainer. Your homesteader will love this gift!
---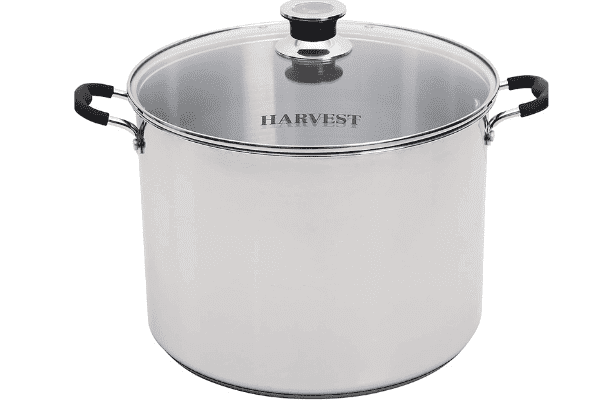 Another must-have item for home food preservers is a water bath canner, but let me show you an option you HAVE to try.
The Roots & Branches water bath or steam canner – seriously, it does both! It has a built-in temperature indicator, and it handles eight pint jars or seven quart jars. Steam canning is something that is becoming more popular, so I love that this is versatile enough to do both.
---
Every homesteader needs to have a pressure canner available. Without a pressure canner, you won't be able to preserve low-acid foods like green beans, carrots, or corn.
The T-Fal Pressure Canner and Cooker is one of the best options on the market, and it holds 16 pint size jars on two racks.
This is one of the best homesteading gifts ever!
---
I may have added this to my Christmas list for the year, so I hope my husband reads this. The Ball freshTECH Automatic Jam and Jelly Maker is something all homesteaders need – SERIOUSLY!!
The machine has two settings: jam and jelly, and it cooks in under 30 minutes. The maker cooks four half-pints of jams or jellies. That doesn't sound like a lot, but it really gives you a way to make jelly or jam without standing over the stove for all that time.
---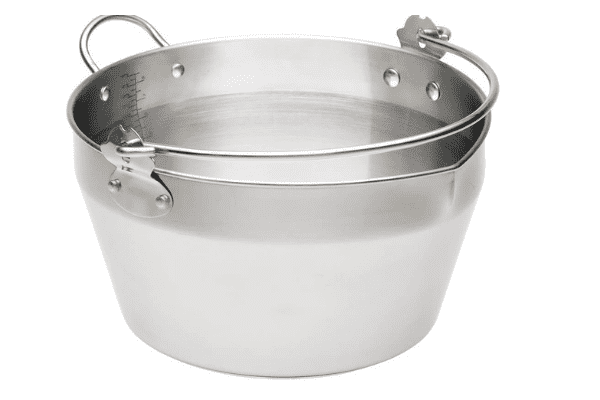 A maslin pan is an essential if you like to make jams and jellies. This stainless steel pot has graduated metric and imperial markings along the inside and a pouring spout on the side with a handle.
Using a maslin pan makes crafting new jams even easier. You can use it on all cooker tops, including induction, and the encapsulated base helps to distribute the heat evenly. No more burned jam for you!
---
Dehydrating is one of the best ways to preserve foods, so you want to be sure you buy a dehydrator that does everything you want and need.
No dehydrator tops the Excalibur Food Dehydrator. It has nine trays, so you can dehydrate up to 15 square feet of foods at one time. The adjustable thermostat has accurate temperature control and a built-in on/off switch.
The homesteader in your life would love to receive a dehydrator for Christmas; they'll find all sorts of foods to preserve and dehydrate. You might even get to taste some of the goodies they create.
---
If you buy your homesteader a dehydrator, I suggest you also get them a mandoline slicer. This little kitchen tool makes it possible to slice even, thin pieces of fruits and vegetables like carrots, apples, cucumbers, and any other veggie.
When dehydrating, it's important to have even slices so that everything dries at the same rate of time.
---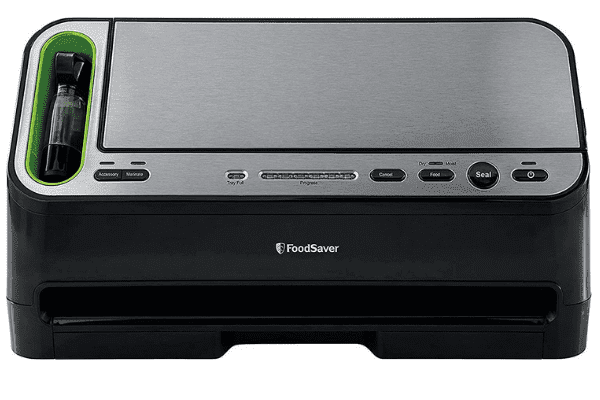 Another awesome food preservation gift for homesteaders is a Food Saver vacuum sealer. You can preserve so many things easily with a food saver, like meat and vegetables. Using this system helps preserve food for up to three years in the freezer with getting freezer burned.
---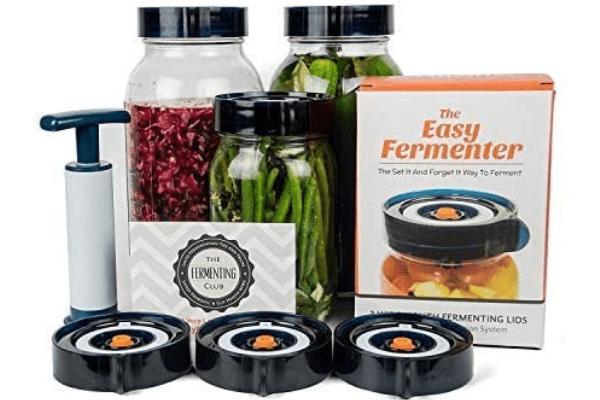 Is your homesteader interested in learning how to ferment foods at home? You need to buy them an easy fermentation kit.
These kits work best for wide-mouth glass jars, and this kit by Nourished Essentials includes three fermenting lids with a tool to remove the air from the jars. It's one of my favorite kits, and the lids work perfect for fermenting without the need to burp the jars.
Related: Fermenting for Beginners: A No-Fail Guide to Get You Started Like a Pro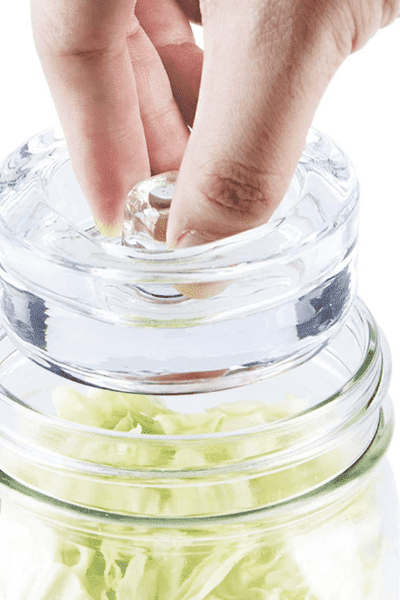 Glass weights aren't a requirement when fermenting, but they make the process easier. If you're buying for your food-preserving-loving-homesteader, then I suggest including a set of glass weights with the fermenting kit so they have everything they need to get started.
These fermentation glass weights from the Soligit Store are perfect. They work for wide-mouth jars and have easy-grip handles on the top so you can pull them out of the jar easily. They're made with food-safe glass that is non-porous and lead-free that won't absorb any food odors or flavors.
---
10 Gardening Gifts for Homesteaders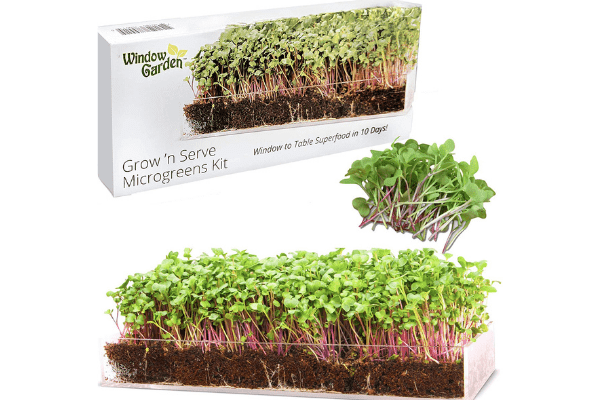 Have you always wanted to grow microgreens? Do you have a gardening addict in your family? You need to buy one of the best gardening gifts for homesteaders.
This kit by Window Garden Store comes with everything you need to get started. It's a complete starter kit, including radish microgreen seeds, sprouting trays, fiber soil, and a sprayer. The trays are BPA-free and can also be used for table centerpieces!
Give the gift of a new hobby as a gardening gift this year.
---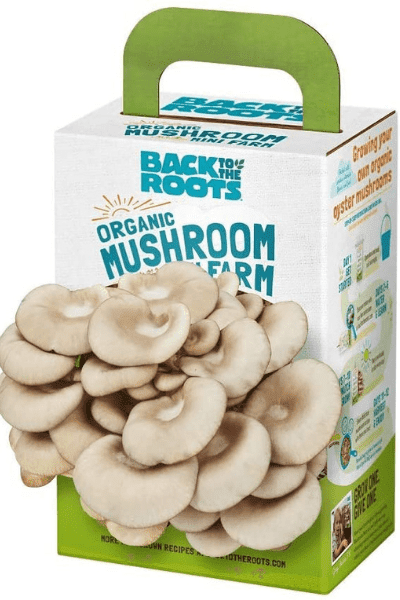 Most people never try growing mushrooms at home. If you can't think of something your gardening friend has never tried, I bet they've never tried growing mushrooms.
This kit by Back to Roots Store is organic and non-GMO, and it comes with everything you need to grow mushrooms indoors. The process is simple – you open the kit, spray it daily, and you'll have fresh mushrooms is less than two weeks!
That's pretty cool, I think!
---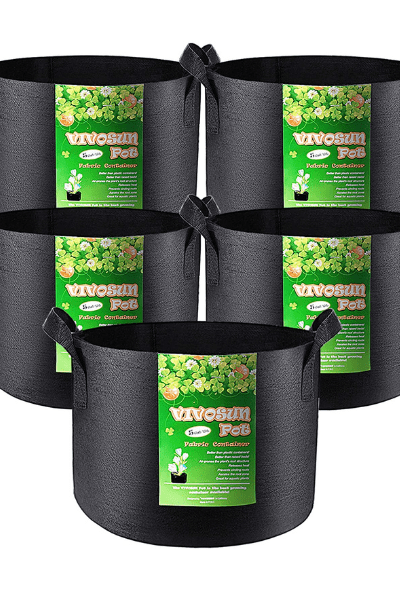 Grow bags are a non-conventional way to grow plants wherever you want. These are non-woven plant fabric pots with handles, so you can pick up and move the plants where you need them to go.
One of the best things about using fabric grow bags is that they allow excess water to drain out, so you never have to worry about soggy feet.
This set of fabric grow bags makes an excellent gardening gift, and the pack contains five bags.
---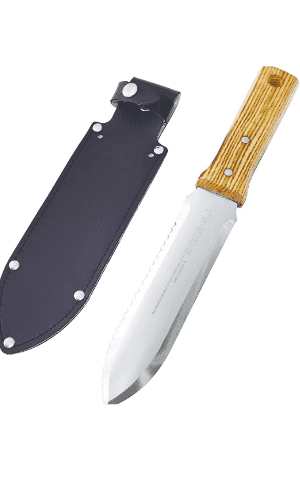 I have to tell you – my favorite gardening tool is a Hori Hori garden knife. I asked my mother for one years ago, and she gave it to me on Christmas, and I use it all the time.
This Hori-Hori knife is a great gardening gift for weeding, seeding, transferring bulbs, digging holes, and more. The serrated side allows you to cut branches, and it also can be used for hunting, fishing, and camping.
---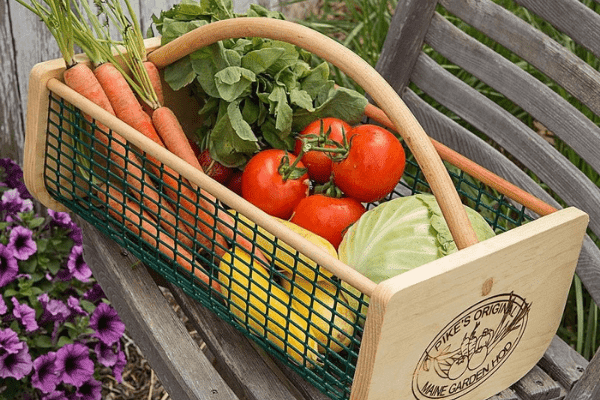 I bought my first garden hod this year, and I used it all summer long. This basket is huge, and it's perfect for all summer when your garden is coming in hot with tons of produce.
A garden hod lets you collect all of the vegetables or fruits out of the garden, and the colander-like bottom allows you to spray off your produce. It also lets the dirt fall off the plants easily.
---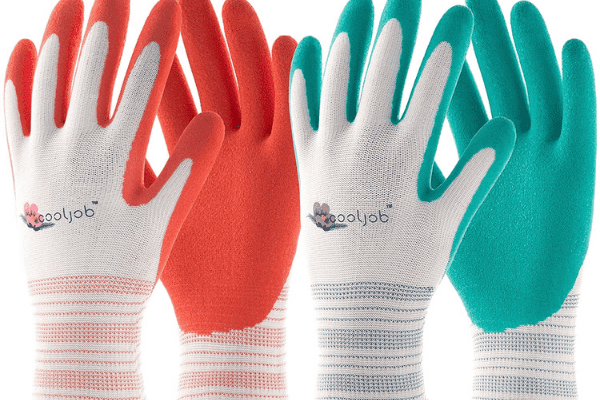 Gardening gloves are always needed when you love to spend time out, planting and weeding. These gardening gloves by CoolJob are a great option. You receive six pairs of breathable, rubber-coated gloves.
This is an excellent, budget-friendly gift on the homestead wishlist!
---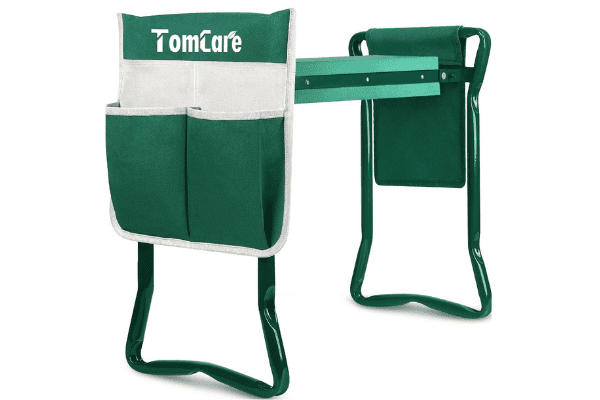 Spending a lot of time gardening is hard on your knees and back. This garden kneeler by TomCare is not only a kneeler, but it's a seat as well. You can use the kneeler for weeding, and take the seat anywhere you want – even fishing!
This seat also has four pockets to store tools while gardening. It's easy to care for and folds for storage.
---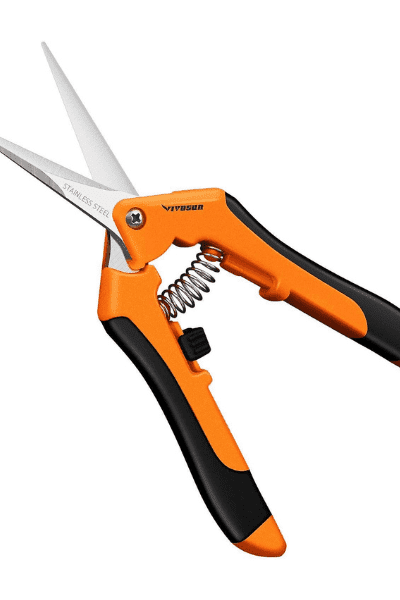 I never knew how much I needed garden scissors until I bought my first set. Now, I use them all the time!
This gardening scissors by Vivosun are cheap but super sharp. They're perfect for harvesting veggies and fruits, clipping flowers, or cutting herbs. I use them all the time in my garden.
This set has a micro-tip for cutting little things, and the scissors have a sideways locking mechanism to ensure no one accidentally hurts themselves. Since these are so sharp, that's always possible!
---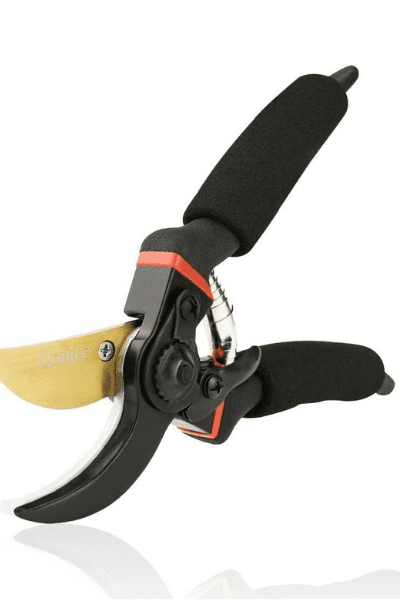 Pruning shears are another must-have item for gardeners. This set by Gonicc makes an excellent gift. Not only are they budget-friendly, but they are made with premium titanium for durability. The ergonomic design and non-slip handles make these lightweight and comfortable to use.
These pruning shears can cut up to 3/4 inch diameter size branches!
---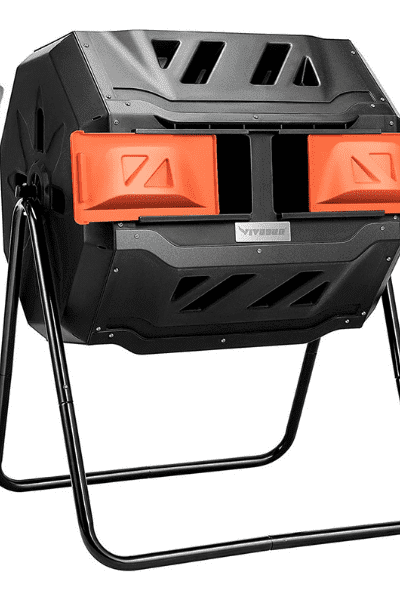 Composting is a must-do if you're a gardener, but figuring out the right bin to get started is tricky. If you know your loved one wants to start composting, get them this outdoor tumbling composter.
It holds 43 gallons of compost. The design makes it easy to turn the compost without any hassle, and the ventilation lets air flow through as it should.
This is one of the gardening gifts that everyone would appreciate!
Related: 15 Composting Tips for Beginners You Need to Get Started
---
7 Homesteader Gifts – Practical Items and Crafts
If you're looking for homesteading gifts for someone who owns chickens, grab an egg collecting basket. These wire baskets make it easy to collect eggs when out in the barn; it lets the dirt fall right out.
Plus, these baskets look adorable on the countertop!
This basket holds 24 to 36 eggs at a time, and the wire is vinyl coating to protect the eggs inside the basket.
---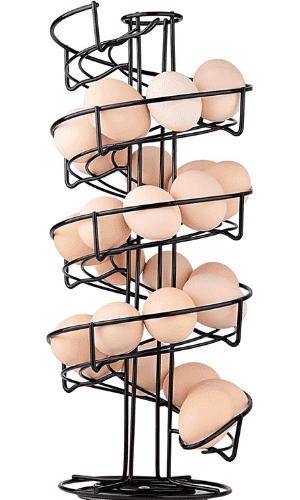 My favorite way to store farm fresh eggs is on a spiral egg dispenser. Once I gather the eggs out in the barn with my wire basket, I put them into the dispenser. When you're ready to use the eggs, you take them out the bottom, so you're always using the oldest egg.
This dispenser makes it easy to never accidentally miss eggs that need to be used up!
It holds up to three dozen eggs at a time, plus it looks adorable on your counter top.
---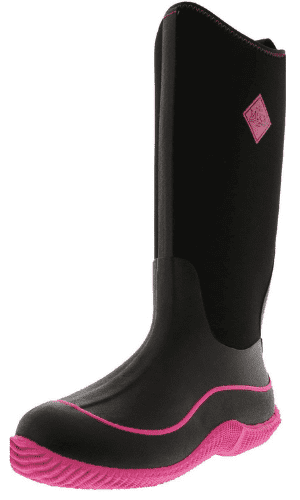 I can't imagine not having my muck boots. In the winter, spring, and fall – mud season – muck boots make homestead chores a whole lot easier.
They keep your feet warm and dry, and the tread on them prevents slipping and falling. I easily walk through snow and have never fallen.
---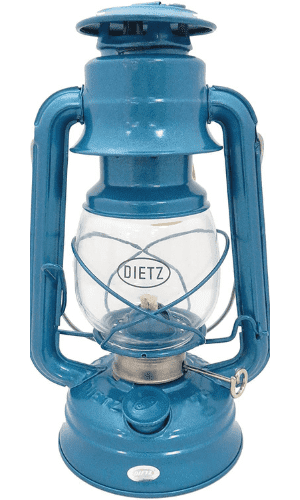 One of my favorite new purchases in 2021 were two oil lamps. When the power goes out – something that happens regularly here – oil lamps rock. They light up rooms and have that nostalgic look that we love.
Sitting in the living room with a few oil lamps feels like you're really rocking the pioneer lifestyle.
---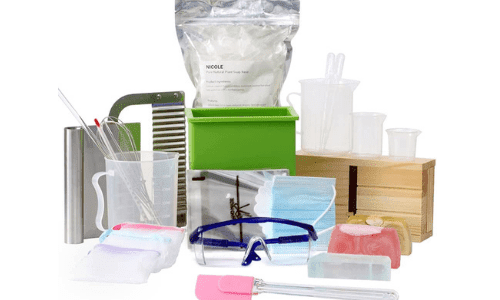 Winter time is the perfect time to work on crafts and new hobbies as a homesteader. Making soap is a fun hobby and skill; plus, it's also a way to make money from a homestead.
If you think your loved ones like crafts and learning new skills, try this kit! It has everything needed to get started.
---
If your loved one is interested in herbs, I cannot recommend Mountain Rose Herb more! They are where I order most of my herbs if I don't grow them at home. These are top-quality herbs.
Unless you know what they need or want, consider a gift certificate. They also sell essential oils, teas, hydrosols, and so many other things!
Another awesome gift idea for a budding herbalist is a class from the Herbal Academy. They offer a range of classes from total beginners to advanced. They can work at their pace!
---
This homestead wishlist has 34 amazing homesteading and gardening gifts for your loved ones. From canning supplies to soap making kits and awesome gardening supplies, something on this list is sure to make them happy.