20 Homesteading Books You Need on Your Bookshelf
Your homesteading journey takes learning a lot of skills, and I suggest grabbing a few homesteading books to get started.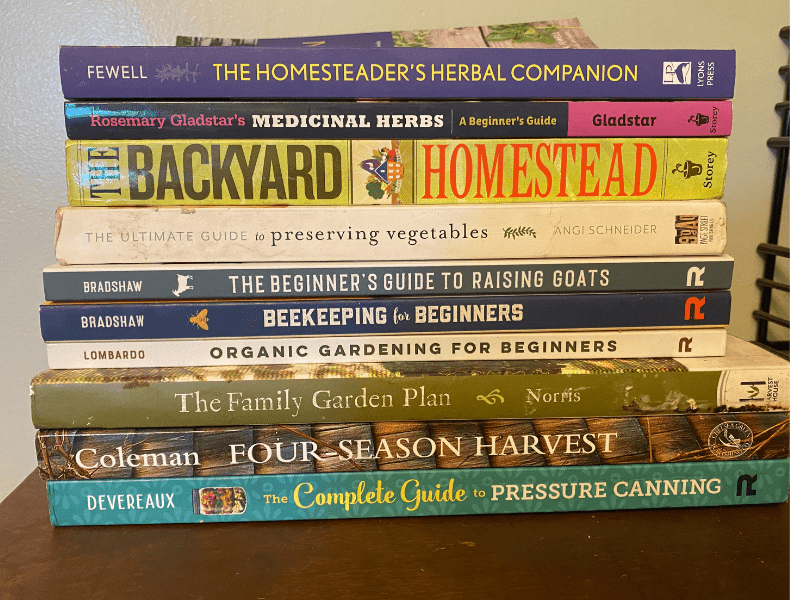 I'm an avid reader; the more books I add to my bookshelf, the happier I am. So, it shouldn't be a surprise that I'm a collector of homesteading books. I always add more to my shelf throughout the year and put a few on my Christmas list.
Homesteading involves a lot of planning and skill development, and one of the best ways to start homesteading is to read books from people who went before you. You learn how to garden, raise animals, preserve food, and live a more self-sufficient and self-sustainable life.
I put together a list of a few homesteading books that are highly rated and will TRULY help you on your homesteading journey.
20 Homesteading Books You Need on Your Shelf
Lisa is a fellow homesteader, and she created this amazing homesteading book that I think you need on your shelf. She gives practical advice on transforming your backyard into a sustainable homestead with less waste and more food on your plate.
One of the things I really like about her book is that she offers actionable plans that you can use to start your homesteading journey. She even includes price list breakdowns and seasonal timelines to follow.
You'll love this book!
Sometimes, you have to start the basics and work your way up, and Gehring created a comprehensive guide for anyone who wants to start homesteading. It's a full-color guide that shows you how to reduce waste and start homesteading without breaking your bank.
Let's be honest; we all have a budget, and if you want to start homesteading, you need to know how to get started without spending tons of money.
She offers TONS of practical advice on dozens of topics. She covers planting an organic garden, planting fruit trees, canning vegetables, alternative energy sources, and more.
Do you think it's impossible to homestead because you only have a quarter or half an acre?
Think again and start reading The Backyard Homestead.
Carleen Madigan offers a guide on how to homestead on as little as 1/4 of an acre. She shows you how to grow and preserve a harvest, raise meat, eggs, and dairy animals, and provides easy-to-follow instructions for canning, drying, and pickling.
Ron and Johanna are modern-day pioneers who have been living off the grid for over 30 years. They created this amazing book to show you how to grow your own food and collect water from drinking and cooking.
This book teaches readers how to generate electricity, make natural remedies, and so much more.
If you're ready to get away from the grid and start living a self-sufficient lifestyle, grab The Self-Sufficient Backyard.
Are you dreaming of a hobby farm but don't even have an acre? You need Mini-Farming. Markham shows how to start a mini-farm right in your backyard and provide 85% of our family of four's food AND how to make an income from your backyard.
This book is full of knowledge to glean.
You'll learn how to use a holistic approach to creating a backyard farm. Markham talks about composting, soil fertility practices, starting seedlings, farm planning, and so much more.
There is a real why this book has THOUSANDS of great ratings.
How are you supposed to turn your backyard into a homestead? It takes projects – trust me – a lot of projects.
This book has 40 projects that you'll need on your homesteading journey, like how to build raised garden beds and planters, building fences, chicken coops, and sheds. All of the projects included in the book are meant to enhance your sustainable living.
---
If you're ready to start raising chickens on your homestead, Amy Fewell wrote an awesome book that gives you all the details for raising, feeding, breeding, and selling chickens. In addition, you'll learn why your chickens do what they do, how to create a business using your chickens, and how to treat different ailments with herbal remedies.
This book is great for brand new beginners and those who have had chickens for years. Her details about using chickens to create a business are unlike anything I've read in other chicken books.
Do you want to become a beekeeper? I do! It's one of my homesteading goals, and all of my friends who raise bees say that I need to spend plenty of time learning before I get my first hives.
Bradshaw's book is highly rated as one of the best beekeeping books for beginners. She talks about the structure of a beehive and the role that all the bees play. You'll learn about the supplies you need to get started and all the basics.
My husband got this book for me as a Christmas gift, and I continue to pour over it because getting bees is a 2022 goal for us.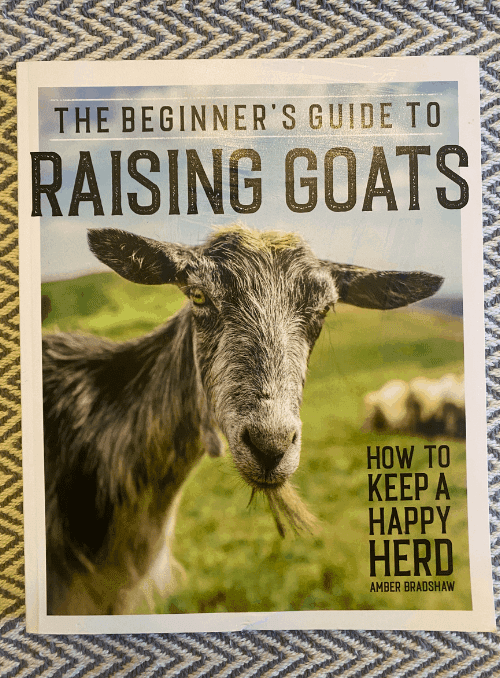 Another one of the best homesteading books to raise goats is The Beginner's Guide to Raising Goats. The book gives you all the details and information about raising goats on your homestead.
Bradshaw shares all of your goat's needs like fencing, shelters, feed, and more. In addition, she covers the different breeds that you might want to raise on your homestead.
---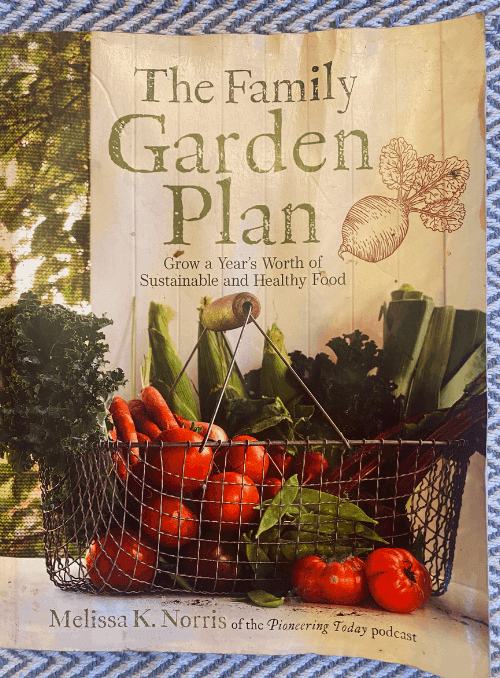 I'm a huge fan of Melissa K. Norris and all of her books and podcasts. If you've never listened to Pioneering Today, check out her podcast.
The Family Garden Plan teaches you how to plant a garden that will provide your family the food you need to make it through the year. She walks you through the entire process, from planning what to grow to planting and how to preserve the food you grow.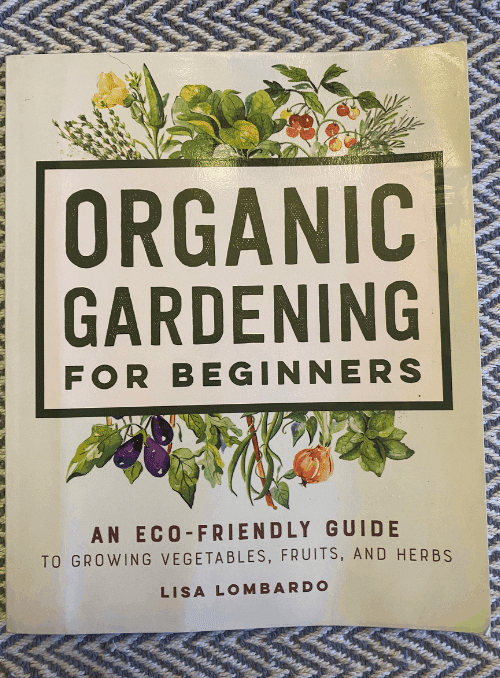 Here's another awesome book by Lisa Lombardo that I love. Organic Gardening for Beginners shows home gardeners how to get started growing all of their own vegetables. She teaches you how to use sustainable, eco-friendly practices that give your family only the most nutritious food possible.
Each vegetable plant you might grow in your garden has a small guide included in the book with everything you need to know to grow that plant successfully.
This is a newer book; she just released it. Grab it now!
If you've spent time on YouTube, you've probably stumbled across the channel Roots & Refugee – Jessica Soward's channel.
She created an amazing new book to answer all of the questions you need about becoming a first-time gardener. The book shows you how to design an eco-friendly layout, how to grow throughout the season, and how to maximize your harvest to grow the most possible in your space.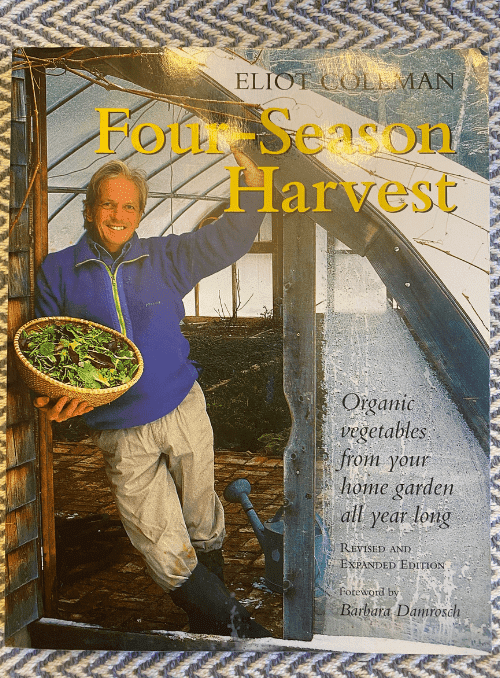 Eliot Coleman is an expert organic gardener, and his book Four Season Harvest shows you how it's possible to grow organic vegetables from your home garden all year long.
He's the person who inspired me to start raising ducks because they're excellent at eating pests in your garden!
Most gardeners assume they don't receive enough sunlight to grow in the winter, but Coleman shows you how to use the sun you have to grow winter vegetables in the backyard cold frames and greenhouses without supplemental heat.
This book is awesome!
Raised garden beds are one of the most popular forms of gardening, but many gardeners find it intimidating. Wylie offers an in-depth guide for beginners to show you how to plan, build, and grow in raised garden beds.
This guide provides you with everything you need to know, along with information on the 30 best plants to grow in raised garden beds.
Take a look at the over 4,000 positive reviews; this book belongs on your bookshelf. If you have a gardener in your life, this is an amazing gift for a gardener.
---
This is the most popular canning book available; Ball is THE company for canning after all. It's truly the gold standard and offers only the safest recipes for you to follow. The book includes 400 recipes – yes, really – 400!
If you're new to canning, I highly suggest you pick this book up and make sure to put it on your bookshelf.
Most canning books focus on making jams, jellies, and salsa – all water bath canning recipes, but not Devereaux. I love her book; it's always on my table, so I can flip through it and get ideas.
I can food that we grow because I want homemade, healthy, delicious MEALS to feed my family, but how do you turn that salsa into a meal?
The Complete Guide to Pressure Canning gives you delicious recipes for canning soups, stews, and full meals. There are over 80 pressure canning recipes to try and an overview of everything you need to know about using a pressure canner.
Ann Accetta-Scott is a homesteader who is so easy to relate to and enjoy following. Her book about preserving the harvest created this book for beginners all about the world of food preservation. She covers all the basics of canning, dehydrating, freezing, curing, fermenting, and smoking.
Everyone can enjoy this book. She shows even advanced techniques and recipes; you'll get a total of 30 recipes to try at home.
I love this book. This summer, I created and preserved many of these recipes, and I can't wait to dive into them.
This guide to preserving vegetables is a bit different than other books I've read. Instead of listing recipes, she organizes the book by vegetable and gives different recipes for each veggie.
That makes preserving so much easier. When I canned corn, I had extra and looked in her book for an idea and canned her corn chowder recipe – it's so good.
---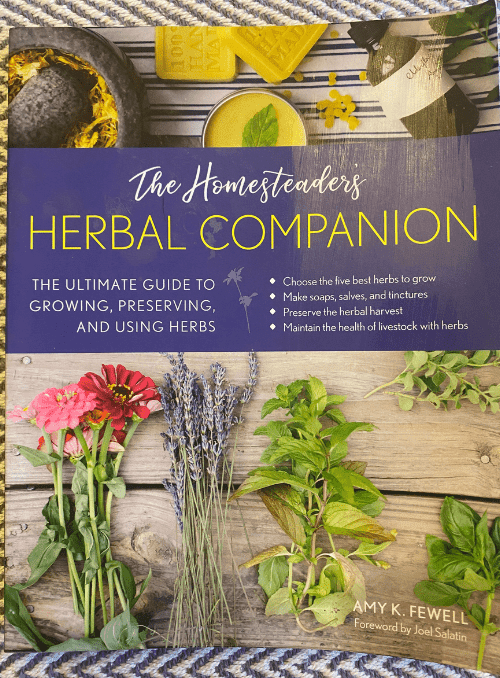 I included this book because growing herbs and using them for home remedies is one of the natural progressions of homesteaders. Also, I like to think that having herbs gives you a practical way to be prepared for anything.
The Homesteader's Herbal Companion is a guide for a modern-day homesteader. Amy Fewell covers the most common medicinal herbs and gives you practical ways to use them in your home and with your family.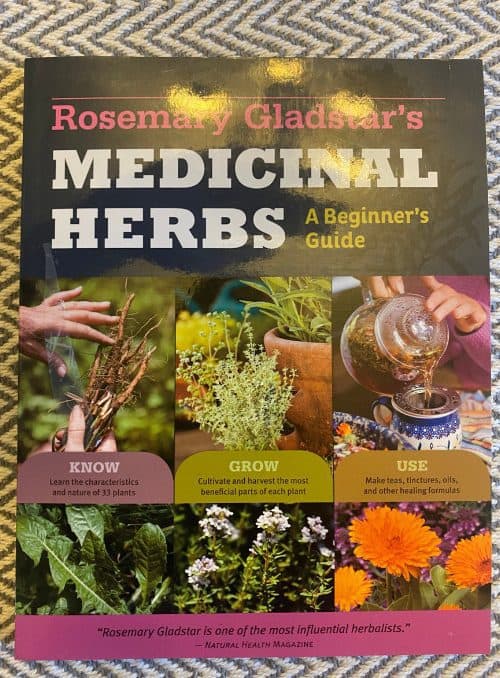 If you're looking for another herbalism book, I highly suggest this handbook by Rosemary Gladstar. She talks about the 33 most common healing plants and how to grow, harvest, prepare, and use them for your family. Gladstar shows you how to create tinctures, oils, creams, and more.
Grab These Homesteading Books
Start adding these awesome homesteading books to your bookshelf and learn new skills that you need to grow and expand your homestead.