Spring Homestead Giveaway
I am so excited to tell you all about the Spring Homestead Giveaway that I am part of this month!
I teamed up with 13 other homesteading and gardening bloggers to offer you a HUGE prize.
One winner will take the main prize package and 6 runner-up winners will receive a 'mini-homesteader' prize package!
Total value of the Grand Prize is $407.86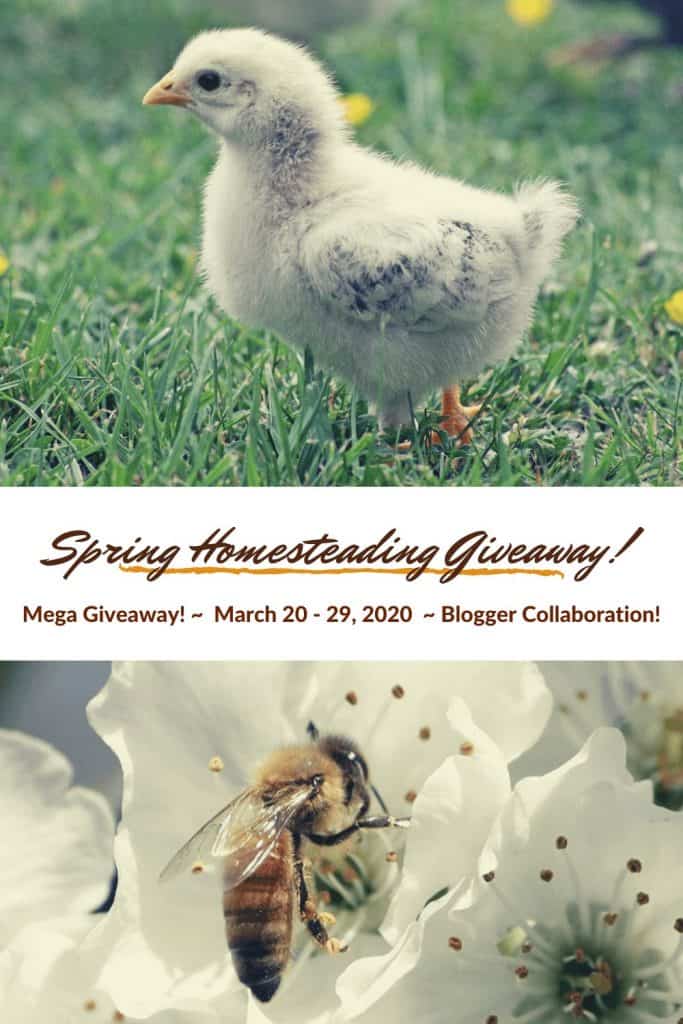 What Is Included in the Spring Homestead Giveaway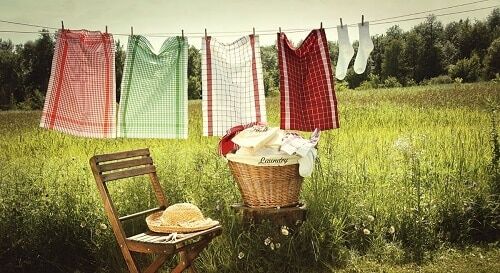 Pulley Clothesline Kit – Retail value $60
Sanitize your laundry and save energy with a convenient pulley clothesline. When fully installed, this clothesline will allow you to stand in one location while pulleys move your wet laundry down the line. When your laundry is dry, simply pull the line back towards you and fold your clothes into your laundry basket. Your family will love the fresh scent of sun-kissed, wind-swept fabric.
This prize package includes a 200′ cotton clothesline, two plastic pulleys, two screw hooks, one clothesline tightener, wooden clothespins, and five clothesline separators. Visit How to Install a Clothesline for full installation instructions.
The Beginner's Guide to Raising Chickens by Anne Kuo makes it simple and easy to start keeping these surprisingly smart birds right in your backyard. From constructing coops to rearing chicks, you'll learn everything you need to know to make sure your chickens stay happy and healthy all year round. Retail value of $17.99
Plus…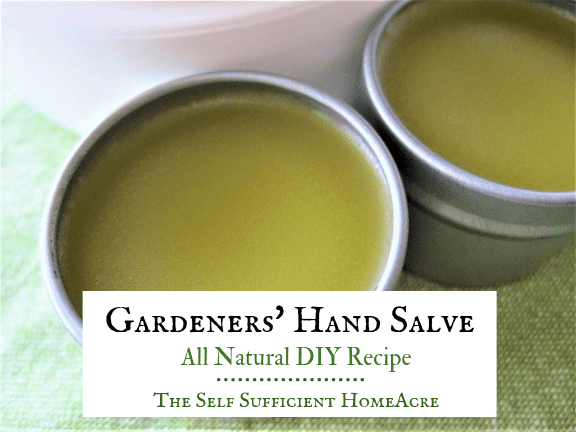 Gardeners' Hand Salve – 4 oz tin of hand salve to rescue dry chapped hands! Retail value $8.99
In addition to these prizes for our Spring Homesteading Giveaway, the Self Sufficient HomeAcre is sending a surprise gift to 6 additional entrants! (Approximate Value of $10 each)
Although the items in these additional 'sur-prizes' won't be disclosed ahead of time, you can be sure that any homesteader or gardener will appreciate their runners-up gift items!
Help your hive thrive with this guide to beekeeping for new-bees.
Wouldn't it be great to raise your own bees, have a fresh supply of honey, and bring thousands of healthy pollinators into your yard? Beekeeping for Beginners is a simple, step-by-step guide that helps you learn the fundamentals of modern beekeeping. You (and your bees) will be buzzing with delight.
From picking the right hive and bringing your bees home to surviving winter and collecting honey, experienced beekeeper Amber Bradshaw takes you on an easy-to-follow journey through your first year of beekeeping and beyond. Retail Value $19.99
PLUS a Honey Bear from Amber's bee hives! Retail value $4.00

In The Kitchen Herb Garden Combo Pack – This is a great starter kit for your Kitchen Herb Garden. Includes a full-pack of the following varieties: Genovese Basil, Cilantro, Dill, Oregano, Parsley, Tarragon, Thyme.
STARTER PACK option includes 24 coconut coir pellets and 7 plant markers. Retail Value $19.95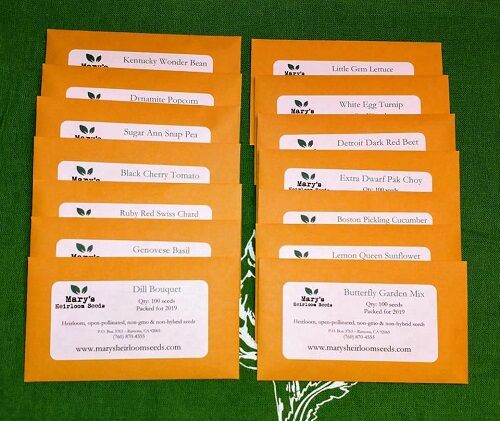 Garden Starter Combo Pack – Easy to grow and wonderful to eat. This pack contains a large variety of easy to grow seeds at a great value. This combo pack includes one pack of each: Little Gem Lettuce, White Egg Turnip, Detroit Dark Red Beet, Extra Dwarf Pak Choy Cabbage, Boston Pickling Cucumber, Kentucky Wonder "Old Homestead" Bean, Dynamite Popcorn, Sugar Ann Snap Pea, Black Cherry Tomato, Ruby Red Swiss Chard, Genovese Basil, Dill Bouquet, Lemon Queen Sunflower, Butterfly Garden Mix, As well as 14 Plant Markers. Retail Value $18.95
Handcrafted stirring spoon from the homestead of New Hampshire Woodworks, courtesy of UnexplainedUnderfoorObjects.com. This delicate stovetop stirring spoon is hand-carved from reclaimed Malaysian Acacia wood and rubbed with beeswax and mineral oil. Retail Value $35
https://www.newhampshirewoodworks.com/store/c2/Kitchen-Bar
Bamboo cutting boards are a beautiful, unique addition to your personal kitchen or given as a gift to friends, clients, neighbors, and family. Dimensions: L 12″ W 9″ H 0.5″
Your choice of cutting boards from the Seeds for Generations wonderful selection here…
https://seedsforgenerations.com/product-category/cutting-board/
Retail value $25
Preserving food can be one of the most intimidating aspects of homesteading and cooking. Luckily, no one makes it as easy and as much fun as farm-girl-in-the-making Ann Acetta-Scott. For a beginner new to the world of preserving, the ideal tool is a detailed reference guide, and in The Farm Girl's Guide to Preserving the Harvest, Ann covers all the basics on canning, dehydrating, freezing, fermenting, curing, and smoking, including how to select and use the right tools for each method. Retail Value $16.34
Hardcover copy of 'The Wild Things Grow.' From fishing to sluggy friends, the prose in this book extols the joys of exploration in nature and raising 'wild' children. Retail Value $13.99
Hori Hori Garden Knife with Sharpening Stone, Nylon Sheath and Extra Sharp Blade – in Gift Box. This Knife Makes a Great Gift for Gardeners and Campers, Retail Value $23.95
The tool features extra-sharp flat and serrated edges on a 7″ blade made of 420 stainless steel; a hand guard to protect your hand, and a full tang handle for extra strength
It comes with a quality nylon sheath with a sharpening stone pocket.
Packaged in an eco-friendly compostable kraft paper box.
Includes a 5-year warranty, videos on how to maintain your tool in excellent condition, and full customer care and support
CobraHead Original Weeder & Cultivator Garden Hand Tool – Forged Steel Blade – Recycled Plastic Handle – Ergonomically Designed for Digging, Edging & Planting – Gardeners Love Our Most Versatile Tool. Retail Value $29.95
BUILT BY GARDENERS – CobraHead tools are developed from seasons of hands-on gardening experience.
EASY TO USE – Our classic garden weeding tools are great for greenhorns or green thumbs of all ages.
TEMPERED STEEL BLADE – Gardeners love this tool because the curved head plows though any soil.
COMFORTABLE UNIVERSAL GRIP – Our recycled plastic handles are made for easy right or left-hand use.
MADE IN THE USA – All of our dependable garden tools are crafted with care in Cambridge, Wisconsin.
Every gardener wants an easy way to bring their harvest inside. You could use a trudge or bucket, but why not wear your harvest apron instead! Use the Cotton Garden Work Pinafore to protect your clothes while you're out in the garden collecting the harvest.
Retail price $35
Color: Black
Natural Soap Making Online Course and eBook Retail Value $49
Learn how to make your own natural handmade soaps using the traditional hot process method! There are many reasons to make your own soaps.
When you make your own soaps you will and can:
Get rid of toxins in your soap products because you'll KNOW what's in them
Save money
Give yourself a fun, creative outlet (self-care)
Add to your self-reliance and self-sufficiency skills
Improve the health and appearance of your skin
Reduce consumer waste
Build a foundation for starting your own soap making business (if you choose)
Winner will have a choice between the Soap Making Course and eBook or The Art to Making Herbal Tea For Health and Pleasure Retail Value $35
The Art & Science of Making Tea:
Take the mystery out of making and using herbs for teas (tisanes)
Start with the most basic of herbal practical skills (tea making) so you can use plant medicine on your own to support your health and prevent illness
Downsize the information overload and start your herbal journey in a familiar place: with making teas as remedies and for fun
See your kitchen as a healing apothecary, and get healing herbs into every meal
Nurture your family with natural health and home remedies that work
Be more confident and empowered in keeping yourself and your family well
Know how to support your daily wellness using teas!
Keep more toxins away from your family by using REAL plants with pure flavorings and ingredients
Learn a lifestyle that is empowering, creative, and enjoyable!
Have access and support in a private Facebook group those interested in natural health using herbs. You'll have a place to get answers to any and all of your questions.
Learn to view your kitchen as an apothecary through your new eyes as an herbalist
And lots more!
The Do It Yourself Homestead by Tessa Zundel. Retail Value $19.99
The Do It Yourself Homestead shows you how to:
Not worry that you're missing out on an important skill because you'll see that all homesteading goals are connected and you're taking it one step and at time.
Gain peace of mind because have clear goals and meaningful projects to engage in on specific homesteading topics.
Make your own food staples and use up what you already have on hand in healthy ways.
Feel years younger and pounds lighter by letting go of clutter on your homestead, emotional baggage, and outmoded thought patterns.
Learn to preserve surplus fruits and vegetables safely and even more efficiently than your great grandmother did, so that you don't have to go to the grocery store as often.
Find the livestock that's right for you, even if you have no land.
Create homesteading systems that are self-sustaining even if you live in the city.
Gain a level of preparedness that doesn't depend on how big your food storage is whether you live in an apartment or on hundreds of acres.
Get out of debt and live without feeling deprived.
Teach your kids responsibility by getting them involved.
And so much more!
Melissa from Little Frugal Homestead will also share a giveaway prize for a runner-up winner with an approximate value of $13 – it's a surprise gift that any gardener or homesteader is sure to love!
Giveaway post – https://littlefrugalhomestead.com/spring-homestead-giveaway
Our Inspired Roots
Free access to Our Inspired Roots Academy for 3 months
Learn to grow food wherever you are — whether you live in the country or city, with a little bit of land or none at all.
Our Inspired Roots Academy can help you achieve your dream of growing food and medicine for your family!! Retail value $24
giveaway post https://ourinspiredroots.com/how-do-i-grow-my-own-food/
Digz Garden Gloves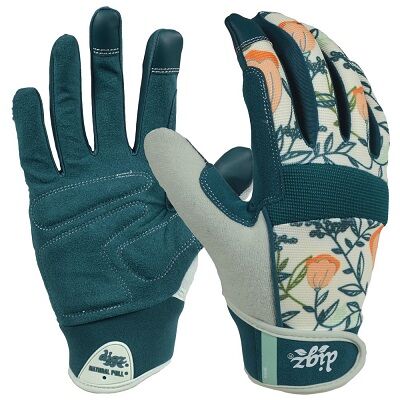 Digz Gardening Women's Fabric Gardener Touchscreen Gloves. Retail Value $8.77
I hope to create some additional graphics before I travel…but here are the ones I have so far…
How to Enter The Giveaway!
To sign up, you need to follow my Facebook page, my Pinterest page, and sign up for my newsletter!