Cloth Diapers During an Emergency: How to Get Started
Having cloth diapers during an emergency can be extremely helpful.
Whether you're facing a job loss, a hurricane, or the current pandemic, diapers are pricey, and we don't always have access to diapers.
With my youngest, we switched to disposable diapers after using cloth diapers for ten years, and I now have to worry about finding disposable diapers in the store. I went to the store, and there were barely any left on the shelf.
Thankfully, with my cloth diaper background, I still had several items on hand that I knew I could use in a pinch.
My dear friend, who cloth diapers as well, told me I needed to share how to find and use cloth diapers during an emergency. So, let me show you what I keep on hand.
Cloth Diapering with Flour Sack Towels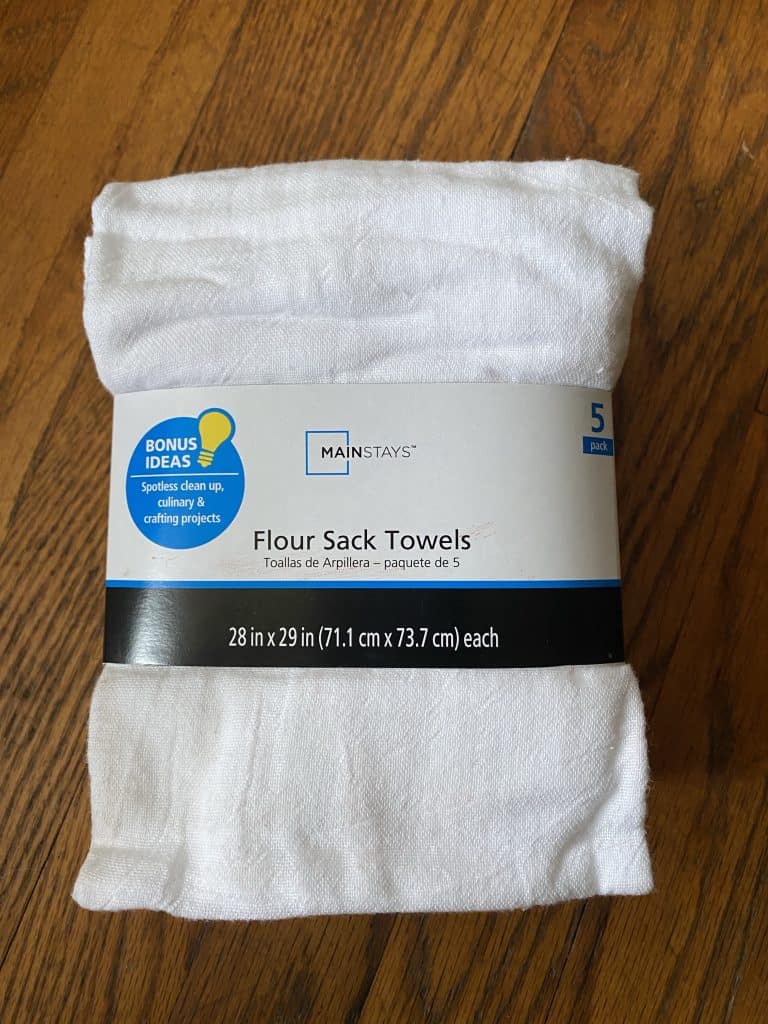 Let me introduce you to flour sack towels. You can find 5-packs at your local Wal-Mart for around $5. They should be in the same aisle where you would find dish towels.
Flour sack towels are EXACTLY like "flat" diapers, which are what our grandma used for cloth diapers years ago. Flat diapers are large squares of cotton fabric that you fold into a diaper. All of the layers of cotton are absorbent and make a fantastic diaper.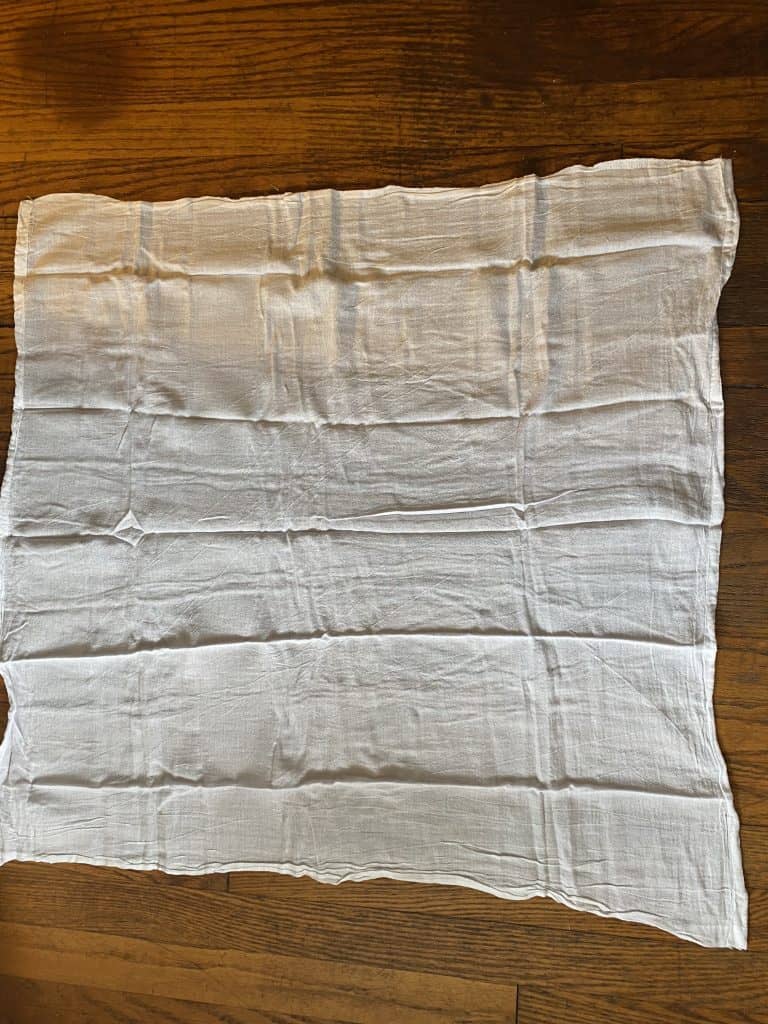 If your local Wal-Mart is sold out or you don't want to leave the house, check out amazon. I've bought several brands of flour sack towels on Amazon, and they worked great!
Get Some Diaper Covers
Some of your local stores MIGHT sell diaper covers, but I can't guarantee that. I've seen Gerber diaper covers and Flip diaper covers at a few stores over the years, but no store in my area carries them.
I suggest you grab 3-4 covers. You need at least 2 in case your child poops and you need to get it clean.
You need to have diaper covers because they are waterproof. So, when your child pees on the flour sack towel, it doesn't get his clothes wet.
Over the last 10 years, I can tell you that I've tried dozens of different cloth diaper brands. Here are my top 4 favorite diaper cover brands.
Note about the Thirsties Covers: These are NOT one size, so you need to pick the right size. Size 1 is for babies 6-18lbs, and the size 2 is for 18-40lbs.
Flour Sack Towels as Cloth Diapers During an Emergency
Turning flour sack towels into cloth diapers during an emergency is so EASY! All you have to do is fold them to fit into your diapers. Fold them several times so they fit the length of the diaper covers you grabbed.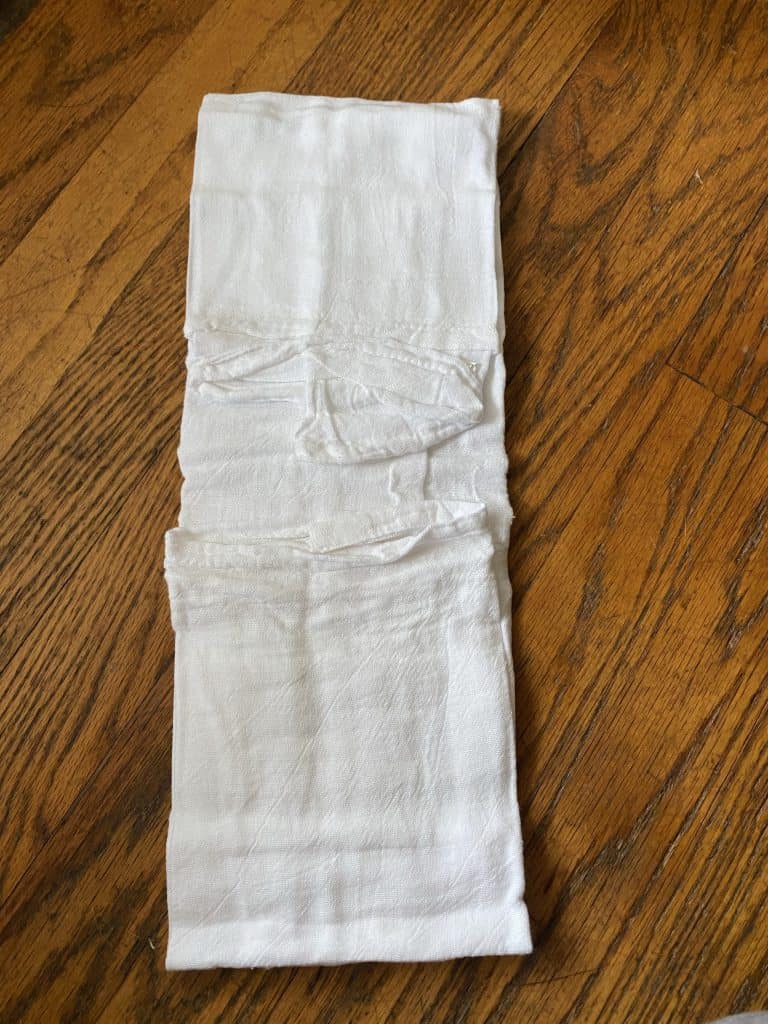 Now, just lay this folded diaper into your diaper cover.
Now it's starting to look like a diaper, right?
I prefer cloth diaper covers that use snaps rather than Velcro because they do seem to last longer. However, Velcro is more adjustable over a range of baby sizes.
You're going to now put the diaper on your baby. That's it! It's done.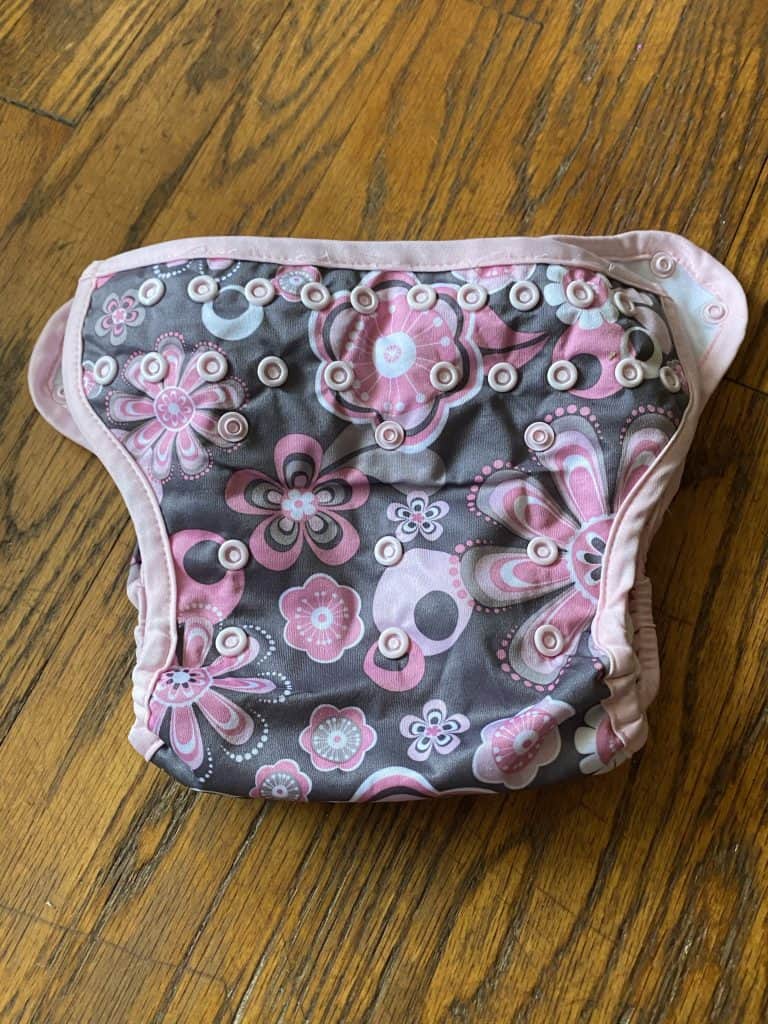 Why Flat Cloth Diapers Actually Rock
Whether you want to have a few cloth diapers during an emergency or you want to save money and cloth diaper fulltime, I'm a huge fan of flat diapers. I used them exclusively for my oldest; I was on a serious budget and had to save cash every way that I could.
Flat cloth diapers have a few benefits that make them an appealing choice.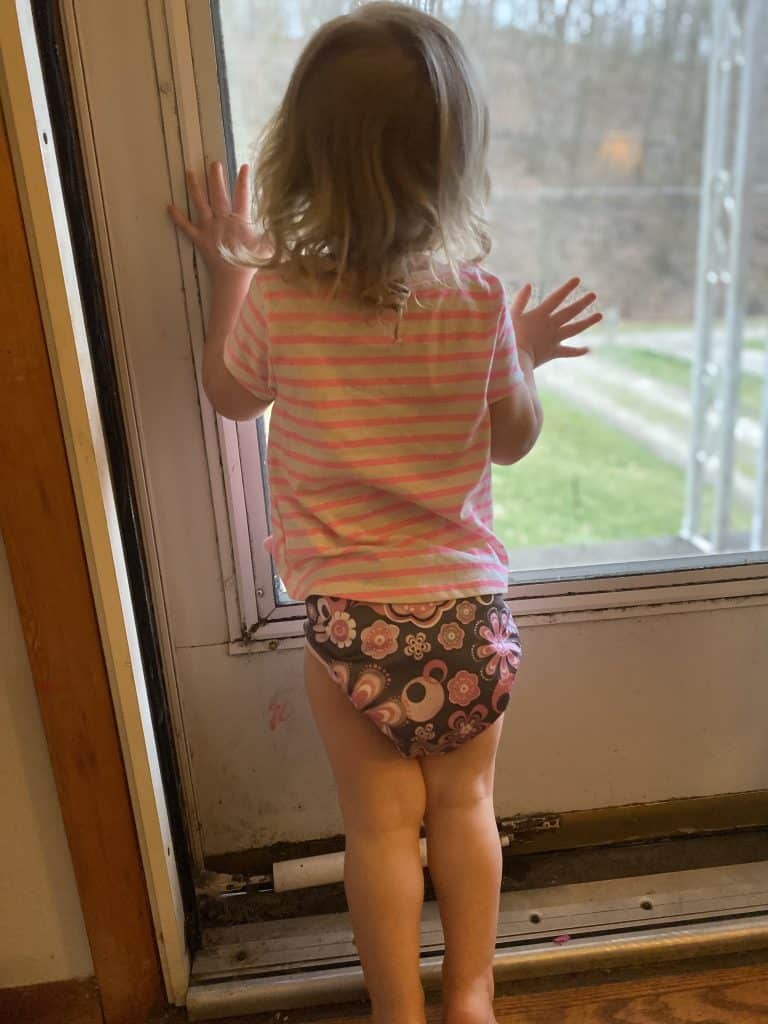 1. They're Cheap – Seriously
If you wanted to build an entire stash of cloth diapers, you typically need 24-36 diapers. If you buy them from the Amazon, then you will spend around $50 for 36 flour sack towels. Add in 2-3 covers, and you spend less than $100.
2. They Fit Most Sizes
Unlike other diapers, you don't need to buy more than one size. Newborns can be a bit tricky if they're really little, but since they're so cheap, you could trim them to be the size that you need.
3. They Can Be Handwashed
One time, we were out of power for two days. We do have a generator, but I don't run my washing machine on it. The diapers needed to be washed, and you can EASILY wash flat diapers by hand.
It might not be the most pleasant situation, but I did say we're doing this for an EMERGENCY, right?
4. They Rarely Have Stinky Problems
When you cloth diaper, you sometimes end up with stinky problems. Your diapers can have lingering smells because the soap or urine crystals cannot come out of the diaper.
Flat diapers are one layer, so they're easy to get clean. Plus, they dry fast and you can use rash creams with them.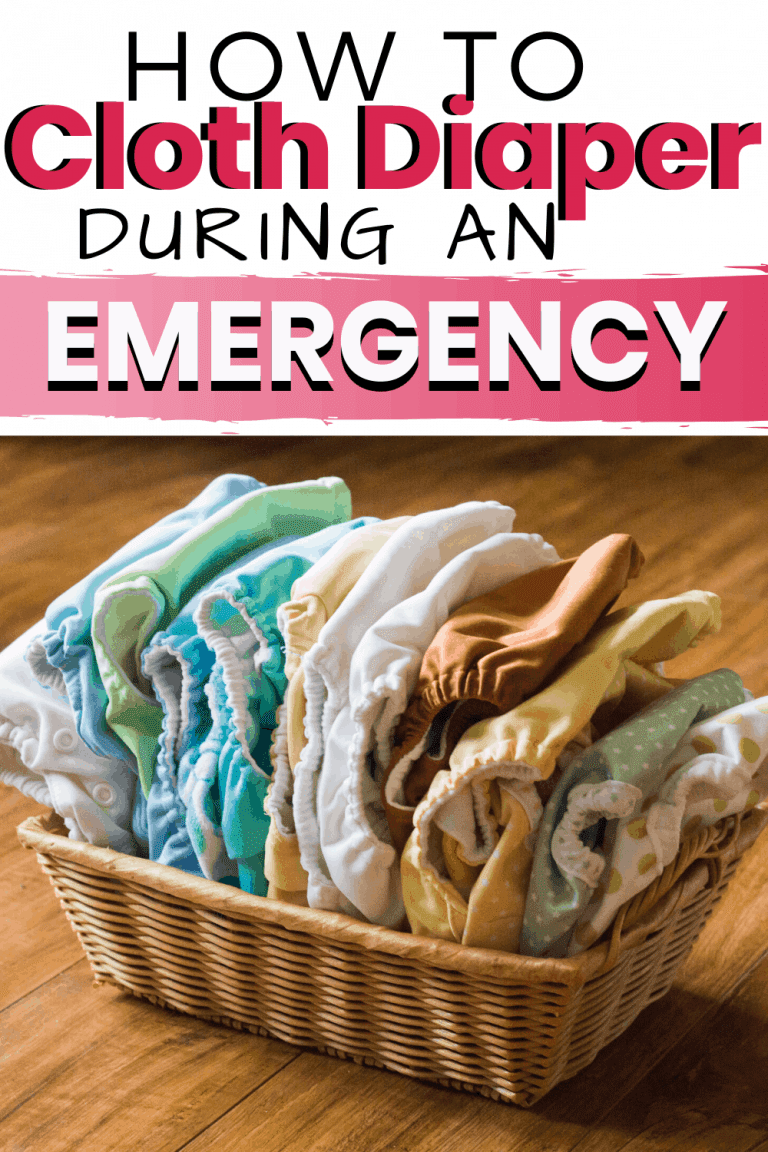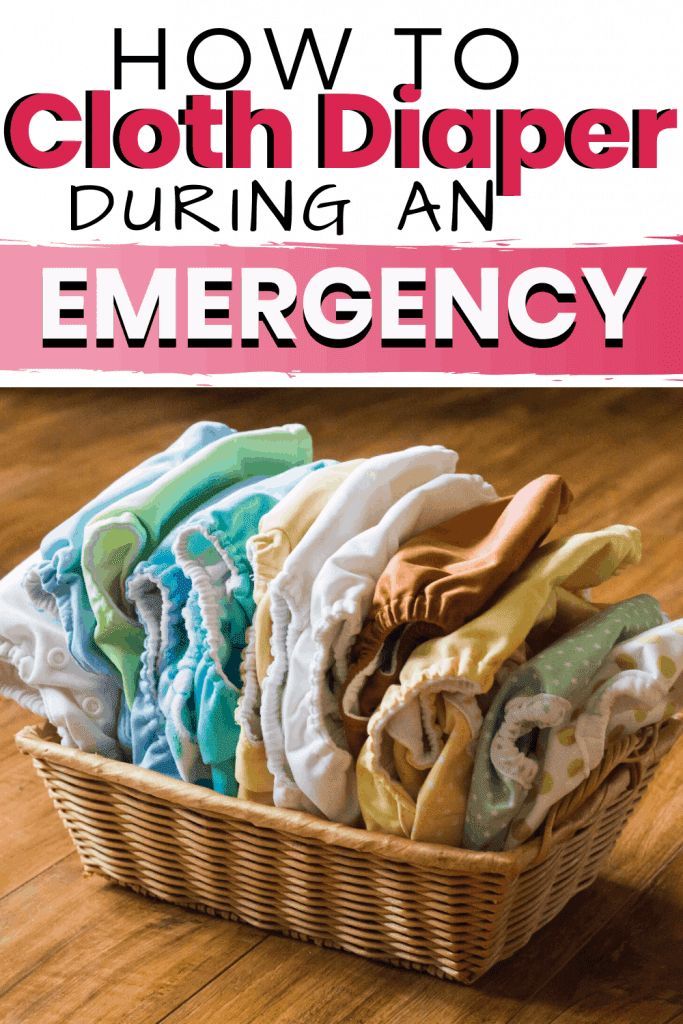 Don't Panic During an Emergency!
If you have cloth diapers during an emergency, you don't need to panic. I recommend that all parents keep a pack or two of these flour sack towels on hand along with a cover or two. You'll be prepared for anything, and they don't cost too much.
Have you ever used cloth diapers during an emergency?