24 Ways to Make Money from The Garden
Do you want to make money from the garden?
I've always been told to do what you love, so it doesn't feel like work, and gardening sure is that for me. I love my garden, and if my kids didn't need me so much, I would be out there all the time.
Bringing home a full-time gardening income is tricky, and it would require a lot of space. You'd need a sprawling garden with plenty of infrastructures.
That's not possible for everyone, but nearly everyone can make money from the garden, even if it's just a few hundreds of dollars.
24 Ways to Make Money From The Garden
1. Sell to Your Friends & Family
The most obvious way to make money from the garden is by selling your surplus veggies, fruits, and herbs to your friends and family. It's easier to sell to those you know personally, and social media makes it easy to find people who want to buy.
I post on my personal Facebook whenever I have extra veggies for sale with a picture and price. Things sell quickly that way, but you can easily tap out your family and friends if you're selling a lot of surpluses.
Then, you need to move to the next idea.
2. Sell Surplus at a Farmer's Market or Stand
If you have a lot of surpluses, head to your local farmer's market or make a roadside stand!
Farmer's market typically cost between $10-15 to set up a table, but you'll earn that money back. It's a good idea to shop that market before you set up to see what others are selling and the prices that you can set your vegetables for.
Something to consider is how you want to stand out in the crowd. If you're selling unique vegetables or uncommon ones for that market, consider giving out recipe cards with each purchase.
Another idea is selling bundles of veggies and herbs with recipe cards. For example, you can sell a bundle with tomatoes, onions, garlic, and jalapenos for fresh salsa. Yum!
3. Make and Sell Jams & Jellies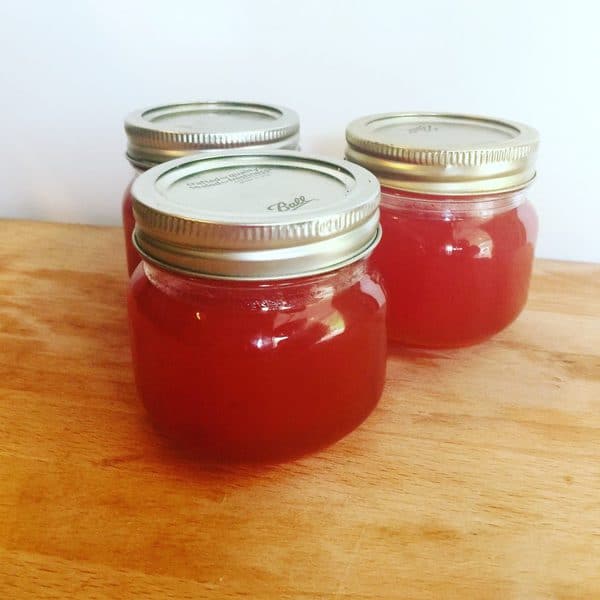 My friends and family LOVE my homemade jams and jellies. Each year, I sell a ton of them just by posting on my Facebook that I have extra jars.
You can also sell jams and jellies at your local Farmer's Markets, but you should check out your state's cottage laws to be sure you aren't breaking any laws!
Check out a few of my jams and jellies that your friends might love!
4. Make and Sell Salsas & Pickles
Aside from jams and jellies, you can also make and sell salsa and pickles. The legality of this will depend on your state's cottage laws, but everyone loves homemade canned salsas and pickles.
If you have extra zucchini, you can try these recipes!
5. Offer a CSA
If you have a large garden, you can set up a CSA – community support agriculture. The basic idea is that these people commit to purchasing a box of produce each week with whatever is fresh that week in your garden.
Some gardeners love having this consistent source of income, while others find that it doesn't work well for them. It's trial and error, so I suggest that you give it a try.
6. Sell Started Seedlings
Are you like me and always starting way more seedlings than you need? Instead of going to a local nursery, people love to buy seedlings from local gardeners.
You can set up a roadside stand selling seedlings or add them to your booth at the Farmer's Market.
Seedlings, especially heirloom seedlings, can fetch a good price – between $3 and $5 each.
7. Sell Your Saved Seeds
Learning how to save your seeds from your garden is a great skill for gardeners. That's going to save you money gardening and help to increase your self-sufficiency.
If you develop a great line of seeds, start to sell those seeds. Local heirloom seeds can sell for up to $4-5 per envelope, especially if they have a high germinating rate.
8. Sell Bagged Compost
Have you ever purchased compost at a local nursery? It's like highway robbery! Seriously, you can pay around $10 per bag, and that's insane considering it's free to make your own compost.
If you have the space to make large compost bins, you could make and sell bagged compost from your garden. That means you'd be taking your scraps, garden clippings, and more and turning them into straight cash – not a bad deal!
9. Dry & Sell Herbs
Herbs are a big seller at Farmer's markets, but once it's cold outside, you can consider selling dried herbs that you saved from your garden. You could create your own unique herbal blends and rubs for recipes.
10. Make Medicinal Teas from Dried Herbs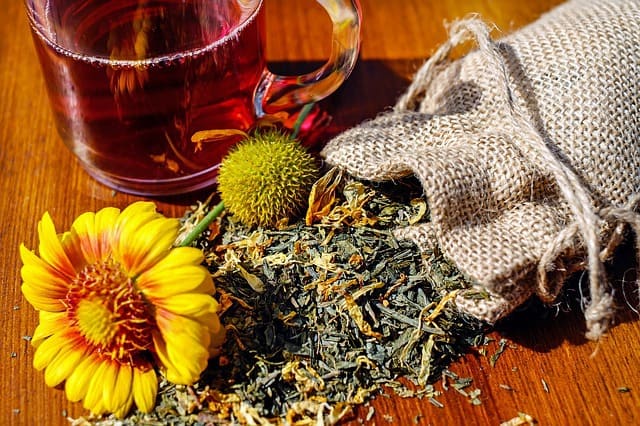 If you grow medicinal herbs – you should! – then consider making medicinal tea bags and selling them. You can make a sleepy tea, teas for fevers, a sore throat tea, and more.
Just make sure you label them with ingredients and also properly label if any of the ingredients might be questionable for pregnant and nursing women.
11. Offer Garden for Photographers to Use
Did you design an incredible garden? I remember growing up thinking that my grandmother's garden belonged in a magazine. If you have that similar type of garden, consider offering to let photographers use your garden for pictures.
You would just charge a flat rate for them to use it for the day. Don't sell yourself short, especially if you have something that's highly desirable, like a sunflower field.
12. Take Garden Pictures & Sell Online
Do you have some photography skills yourself? People love to purchase stock photos from companies online.
Start taking pictures of all of your plants, pollinating insects, your garden tools, and more. You might be surprised by how many of those stock photos you really sell!
13. Host a Gardening Class
Unfortunately, gardening is turning into a lost art, and those of us with gardening skills need to teach those who want to learn.
It's nice to offer classes for free, but your time is money, and you don't need to offer it up for free. Consider hosting a gardening class in your garden. You can do one-on-one classes or a group setting.
Make it worth their time! Give them pamphlets to take home, let them get their hands dirty in your garden, and really help them learn to become gardeners.
14. Make & Sell Seed Bombs
People love seed bombs. They're fun for kids, and they make fantastic gifts. You can make and sell seed bombs at craft festivals and even farmer's markets.
15. Make Culinary Salts & Oils
If you have homegrown herbs, then you can make culinary salts and oils. People love unique culinary oils for their dishes, and it doesn't take much effort to make them.
You will want to make sure that you use good quality oils and salts if you want to sell for a higher price. People expect top-quality if you sell culinary salts and herbs, but most are okay paying for it!
16. Sell Tinctures, Infused Oils & Salves
Here is something else that you can make with herbs, but you need medicinal herbs for these. You can create herbal tinctures, infused oils, and salves. Of course, you can also make infused oils and anything medicinal from foraged weeds and herbs.
I make infused oils from dandelions each year, along with nettles, plantains, and more!
17. Grow & Sell Garlic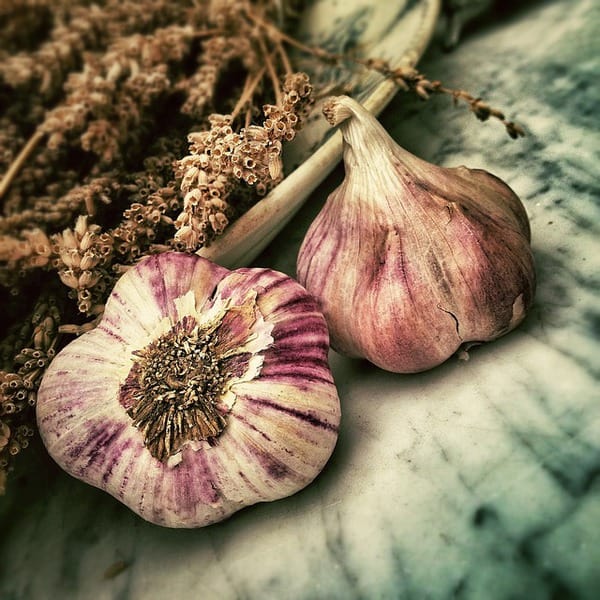 I listed garlic separately because it takes time to plan to grow garlic and it sells so well. People love garlic; who can blame them? I'm Italian. Garlic is like a separate food group for us. I can eat roast garlic cloves like they're candy.
Garlic sells great at farmer's market! You can find interesting varieties and give them a try.
18. Host Garden to Table Dinners
Garden to table dinners are popular right now. People have discovered that being connected to their food source not only means that the food has fewer chemicals, but it also tastes better.
If you can find a local farmer who raises their meat to participate. An average dinner can cost between $50-70 per person for a 3 or 4-course meal. Of course, you need to be able to cook and cook well to do this! I consider the garden to table dinners an innovative and fun way to make money from the garden.
19. Indoor Salad Gardening in the Winter
People will pay a premium for fresh salad greens in the winter, especially if you live in a cold region. As someone who lives in Ohio, winter typically means lettuce shipped from Mexico.
If you have space, set up a large heated greenhouse or a few hot boxes. Plant a variety of greens and sell bundles of fresh salad greens throughout the winter. Supply and demand mean that you can charge more in the winter than you would in the summer.
20. Sell Cuttings
Fresh flowers sell for a premium if you have a cutting garden. What is a cutting garden? Well, it's a flower garden that you can take cuttings from and make bouquets of flowers.
Creating and growing a cutting garden means that you have to plan ahead and grow flowers that are tall enough. Also, you want to make sure you have a variety that people want.
You can sell fresh cuttings at the farmer's market, or you can advertise your services online. Purchasing a local bouquet of flowers for a date is even better than getting one from a florist or the grocery store!
21. Try Growing Mushrooms
Mushrooms can be tricky. Growing mushrooms on a large scale take having a dedicated space where you can grow spores. However, even growing mushrooms on a small scale can earn you money.
Mushrooms sell for a high price, especially if you can find a few local chefs who want to get their hands on locally grown, specialty mushrooms. Some mushrooms can sell upwards of $30 a pound.
If you want to make money from the garden, growing mushrooms requires little maintenance and just some upfront costs. Depending on the variety of mushrooms that you grow, you could make a large profit.
22. Grow & Sell Spring Ephemerals
An ephemeral is a crop that has a very short growing season, so it might only be around for a few weeks before the plants go dormant for the rest of the year.
Ramps, or wild leeks, are a popular spring ephemeral that chefs love in the spring. They fetch a high price. Fiddleheads are another crop that you can forage in the wild, but they sell for around $20 a pound!
23. Start a U-Pick Berry Patch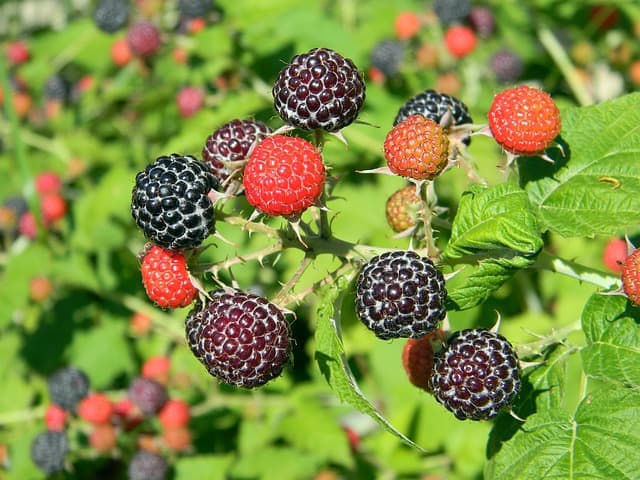 If you have an extra half-acre or so on your property, start a u-pick berry patch. Our family loves local u-pick farms, and we make sure to visit all of the local ones that we can each spring and summer.
Once you have all of the berry bushes planted, it does take a few years to start making money because berry bushes don't produce a harvest immediately.
In 2-3 years, you can charge per pint, quart, or pound, and people will come to your property to pick. Not a bad way to make money in the garden!
24. Start a Garden Blog!
The last way to make money from the garden is to start a garden blog, sort of like what I've done here! I will be honest; it's far from a way to get rich fast. It takes time to make money from blogging, but if you love to share your knowledge and hope to make a few dollars along the way, starting a gardening blog can be a lucrative and fun adventure.
If you do decide to start a garden blog, I highly recommend that you start with SiteGround. I made the mistake of not using a hosting company at first and, literally, I shudder at the memory of making the switch to hosting. Thankfully, SiteGround makes things so easy, so I do recommend them to all bloggers – new and old.