Minimalist Mom's 7 Newborn Baby Must-Have Items
After 4 kids, I know my newborn baby must-have items.
Jolene is two months old now, and that means I've officially had four newborn babies in the last eight years. That seems crazy to me, but time goes fast.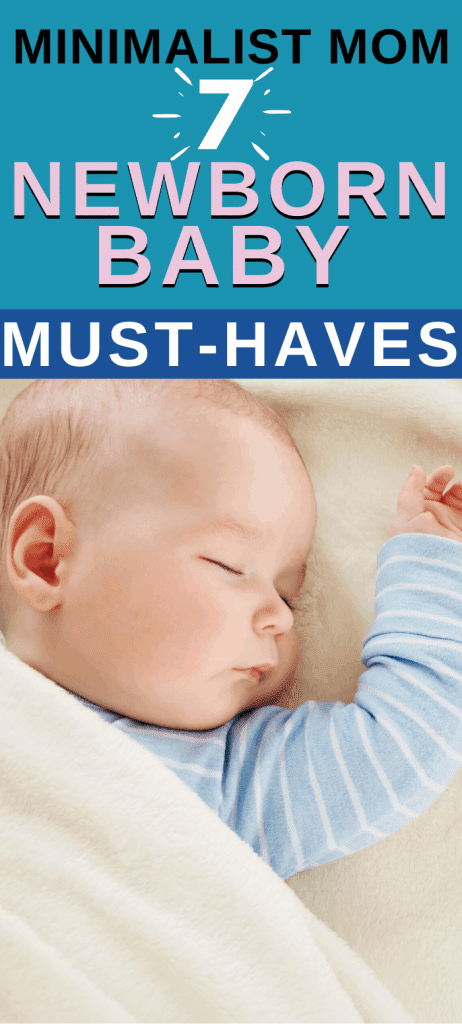 Over the years, I started to embrace minimalism when it comes to the items that babies and children require. Our house is less than 1,000 square feet. Yes, you read that right! We have a smaller home, so each item we bring into our house needs to have a specific purpose.
Babies don't NEED too many items.
It is the parents who think babies need the entire infant section at Target. We want to purchase all of the cute clothes, create a Pinterest worthy nursery, and buy all the new parenting gadgets.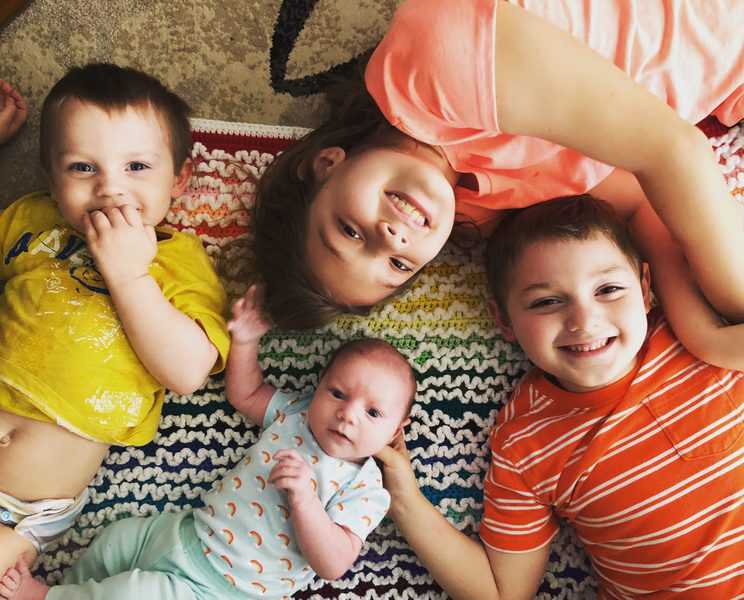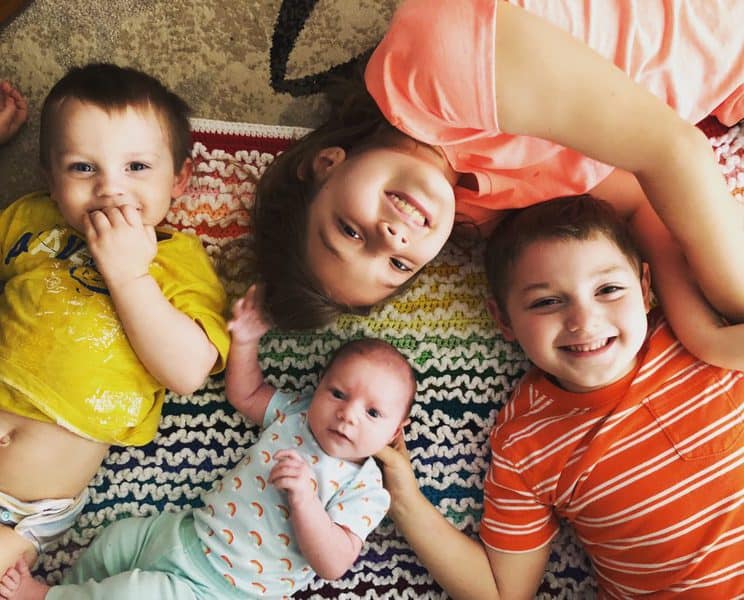 If that's how you want to spend your money, then go for it. I prefer to purchase the items I know I need and save our money for items that are truly wanted or needed.
DON'T GO OVERBOARD WITH CLOTHES! As much as dressing babies is adorable, they outgrow clothes so fast. Purchase mostly secondhand to save yourself money.
Now, I'm not going into the most obvious items. You need a car seat to leave the hospital or if you ever want to leave the house. You need clothes and a way to feed the baby. Those are obvious, but what about the less obvious items?
7 Newborn Baby Must-Have Items
1. Baby Carrier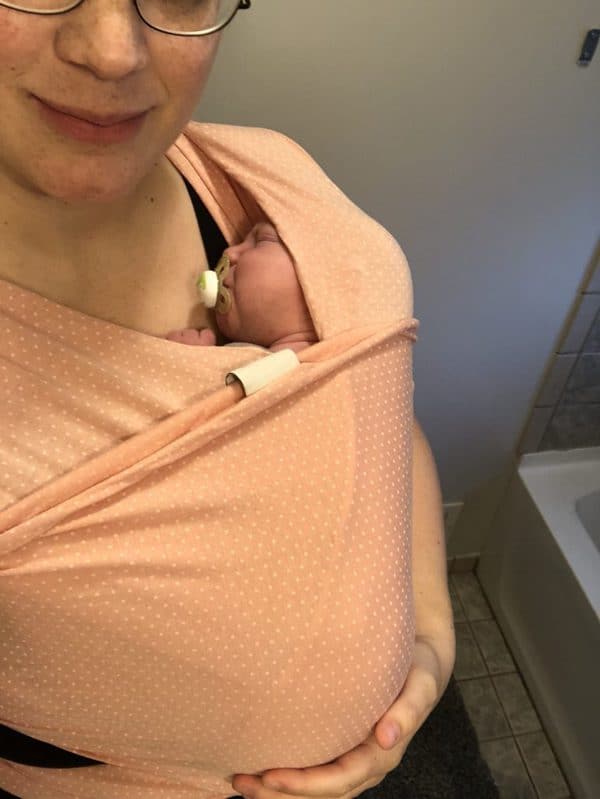 Without a doubt, my favorite item for a baby is a baby carrier. I love babywearing! I started wearing my first because it made sense.
Who doesn't want to have both hands available?
My second child was high-needs, so babywearing was essential. I had to babywear my third if I wanted to survive and take care of my two older kids. Now, with baby four, babywearing is part of my daily routine.
For the newborn stage, I love the Moby Wrap! It is so soft and comfortable, but it is tricky to learn to use. A ring sling is an invaluable tool at the newborn stage as well. I've used all types of wraps; woven wraps are one of my loves. I use the Tula Free to Grow the most often right now.
2. Muslin Blankets
Oh, I love muslin blankets! I still have several from almost six years ago; we used them heavily after the birth of my second child. Muslin gets softer with washes and use, so those are like butter.
Muslin blankets are a versatile item, which why I love it. You can use them for their intended purpose, like a blanket. They are thin and breezy for spring and summer. Fold the blanket for fall and winter.
A muslin blanket makes the perfect nursing cover. Also, these are swaddle blankets, so swaddle with them! If you have large and long babies as I do, these are much easier to swaddle with than those darn hospital blankets.
3. Gripe Water
Babies are fussy at times. Gripe water is a sanity saver. I tell every parent I know to get a bottle. They cure hiccups, gas, tummy aches and more. Gripe water is an herbal medication safe for babies two weeks and older. Seriously, get a bottle or five.
4. Boppy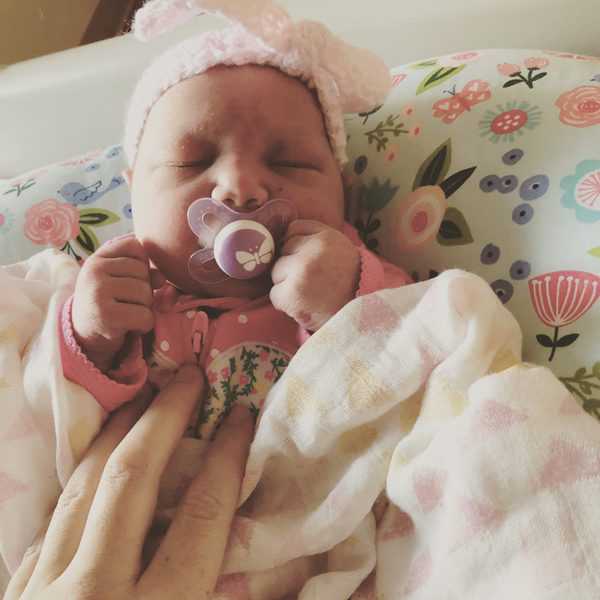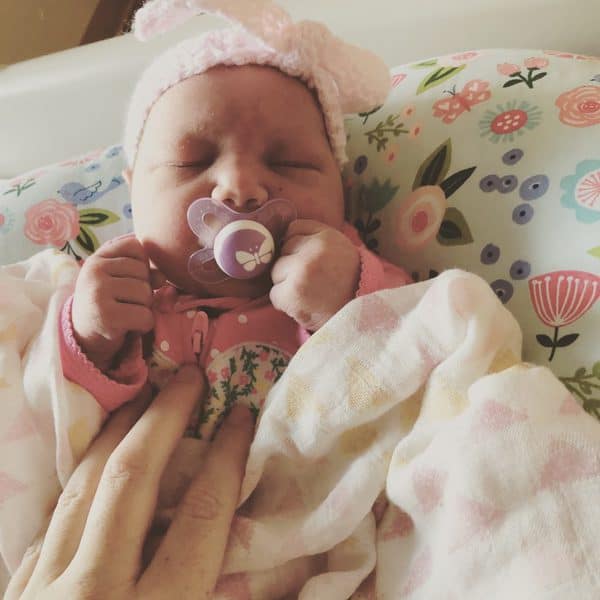 It is no secret that I have c-sections. A Boppy is very helpful while breastfeeding and recovering. Use it as a blocker when your toddler climbs on your lap. Your incision is safe under the Boppy.
I also use it to help prop up the baby while nursing so I can have both hands to type or read my kids books. Sometimes, Jolene falls asleep in my arms, and I lay her in my lap on the Boppy.
5. Swing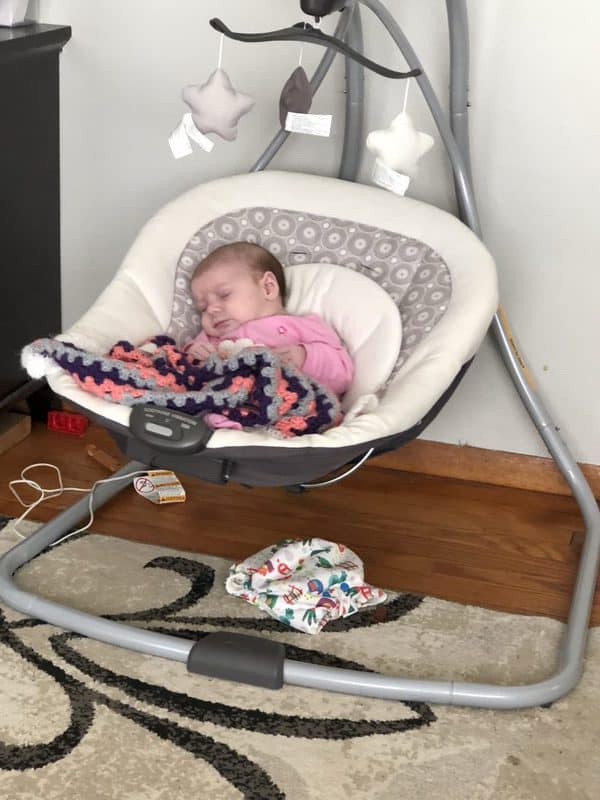 UPDATE: Before, this listed a Rock 'n Play. Now, due to the recommendation of the AAP, I did remove that from my must-have items!
Babies don't need dozens of contraptions to keep your child happy. Having an inclined sleeper, a swing, and a vibrating seat makes little sense. We don't have the space for all the baby gear, and that's ok. Pick one or two that you want to use.
Remember, your child might hate everything besides your arms. That's a huge possibility.
6. Cosleeper
Babies need a safe place to sleep. Right now, we don't have space for Jolene to have a separate bedroom until we finish our room addition. That's fine because we are a co-sleeping family! We use an Arm's Reach Cosleeper for the first months of our baby's life.
7. Cloth Diapers
I've always cloth diapered my babies! Not only is it utterly adorable, but it does save us a considerable amount of money. Cloth diapers are environmentally friendly and help to reduce diaper rashes.
Picking Your Must-Have Items
After having several kids, I see how babies truly need. Most of what we buy our babies is because we want it for them. Yes, they might enjoy it. Jolene loves her play mat and looking at herself in the mirror. She likes her sit-me-up seat as well. That doesn't make them a necessity!
Other Baby-Related Article You Might Like
If you are a minimalist like me or want to save money, stick to the basic items. That saves you a lot of money in the long run.
Share with me your newborn must-have items!