Soaking Seeds Before Planting: The Amazing Reason It Helps
Taking the time to soak seeds before planting increases the germination rate and helps seeds sprout faster.
Soaking seeds is an old trick that many new gardeners ignore or never knew to try. Using this trick is supposed to decrease how long it takes for seeds to germinate.
When I first heard of this trick, I wondered if soaking seeds was really necessary? Does it ACTUALLY make a difference?
Being the skeptical gardener that I am, I had to try it for myself.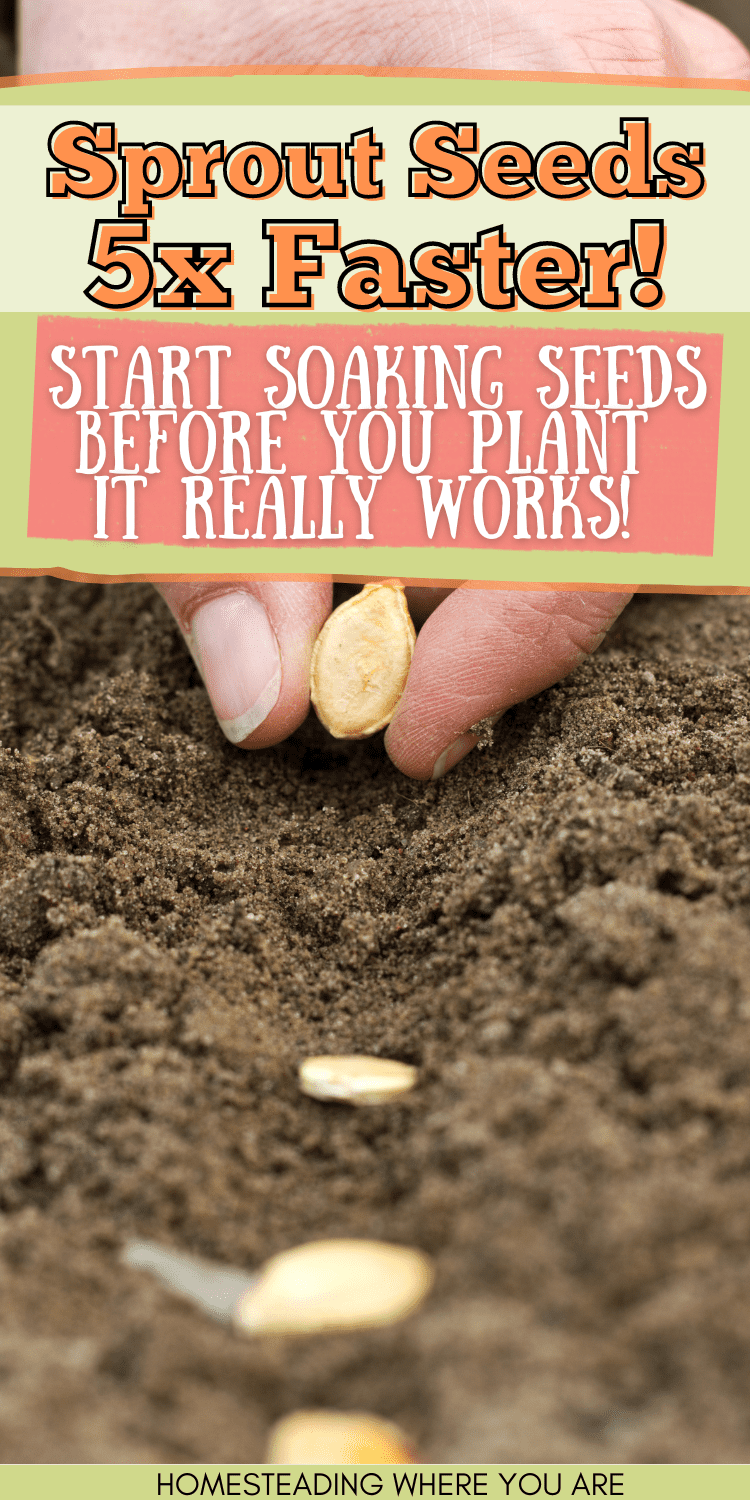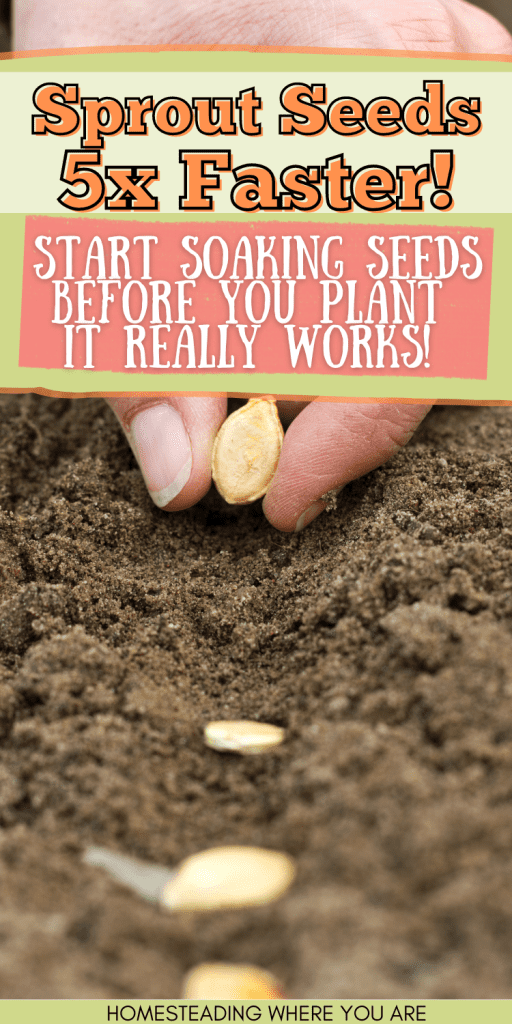 Why You Should Soak Seeds Before Planting
In nature, seeds encounter different conditions. The weather can be hot or cold, wet or dry, or your seed may live in a bird or small animal's stomach for a while. Life is not gentle on seeds.
But, we are gentle with the seeds. Soaking seeds before you plant them helps break down the natural defenses your seed develops to defend itself against Mother Nature. Breaking down the defenses leads to faster germination.
Another reason to soak seeds is to activate their internal gauge to germination mode. Seeds determine when it is time to germinate by the moisture content around them. Increased moisture sends the – hey it's time to sprout – signal to the seed.
So, soaking seeds before planting quickly increases the moisture content around the seeds. In turn, all of the moisture sends a memo to your seeds that it's a safe time to start growing.
Another interesting reason to soak seeds is that some seeds contain germination inhibitors. What does that mean? Well, inhibitors stop seeds from germinating inside of the fruit.
So, in nature, rainfall washes away the inhibitors, allowing the seed to eventually germinate. It does take some time for this to happen. If you soak seeds at home before planting, you wash away the inhibitors faster and speed up this process.
Soaking seeds is one of the best ways to increase germination rates.
Let's Sum It Up: Here Are the Benefits of Soaking Seeds
Soaking seeds softens the shell, preparing seeds for planting.
It speeds up the germination process.
Soaking seeds provides the moisture level needed for germination and sends a signal to the seed that it's time to start growing.
What Are The Best Seeds to Soak?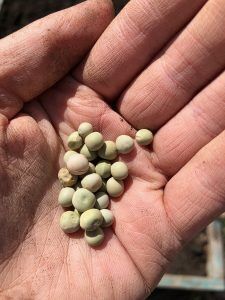 Big, wrinkled seeds and seeds with hard shells are the best candidates for soaking. These seeds have a very hard coat.
Some seeds you might want to soak are:
Squash
Pumpkins
Corn
Beans
Peas
Chard
Beets
Cucumbers
Sunflowers
Don't soak little seeds, such as lettuce or radishes. They don't reap the benefits, and wet, small seeds are hard to handle.
Examples of seeds that you don't want to soak include:
Lettuce
Radishes
Carrots
Spinach
Turnips
Celery
How Do You Soak Seeds?
Soaking seeds is easy! All you need is a bowl of water and seeds. Fill up your bowl with hot, tap water, around 90 degrees F. Put your seeds into the bowl, and let them stay in there as the water cools down.
Some seeds prefer hotter water, and some prefer cooler water. It's best to research each individual seed before soaking the seeds.
So, I recommend using hot water around 90 degrees F, because it's a safe choice.
You can find other recommendations that suggest you substitute water for acidic solutions, like weak tea or coffee. The idea behind using acid is that it imitates the stomach acid of an animal, but you don't HAVE to do this. It's an optional idea.
How Long to Soak Seeds Before Planting
Gardeners need to know how long to leave seeds in water. You can over soak a seed, so you can't leave them in the water and come back in five days. You never want to soak for more than 48 hours. The recommended soaking time is 8 to 24 hours.
Planting Seeds After Soaking
After you soak your seeds, make sure you plant the soaked seeds immediately.
One way to make sure this happens is to put the seeds in water the night before. I like to soak my seeds before I go to bed, and then I head out into the garden to plant first thing in the morning.
Make sure you plant seeds in moist, but not wet, soil. Planting seeds in moist soil keeps the shells soft and encourages faster germination.
Other Tips for Soaking Seeds
Don't soak your seeds if the weather forecast calls for rain the day you are planting. You want good planting conditions if you want to plant soaked seeds. Otherwise, the seeds will soak too much, and the soil will be compacted.
Large, harder seeds sometimes benefit from scarification. That basically means nicking the seed coat, but not puncturing all the way through! You can use a dull knife or a nail file just to nick the seed to encourage germination once soaked.
Give Soaking Seeds a Try
I love learning something new. I can attest to the benefits of soaking seeds. Last year, I heard about the recommendation, and I gave it a try with my green beans. I saw green bean sprouts in my garden beds in record time. For those impatient gardeners, give this trick a try!