Fluffy Homemade Pancakes in 15 Minutes
Pancakes are one of my favorite breakfast foods. You can customize them with different toppings. Strawberries and chocolate chips happen to be my favorite. I never said I eat healthy all the time!
Purchasing pancakes from the store is far from budget friendly. A large bag of pancakes costs around $5 in the store. While you do get between two and three dozens, those pancakes are flatter than.. well.. a pancake. I don't know about you, but I love fluffy pancakes.
For the longest time, I didn't make pancakes often because none of the pancake recipes turned out wrong. Then, they took forever. I don't know about you, but I don't have an hour each morning to make breakfast.
Finally, I found the perfect recipe over a year ago, and the pancake heaven doors opened. The pancake angels sang and I was finally able to make fluffy pancakes quickly for my kids. My recipe makes around 12, depending on the size you make your pancake. Large or small, these are amazing!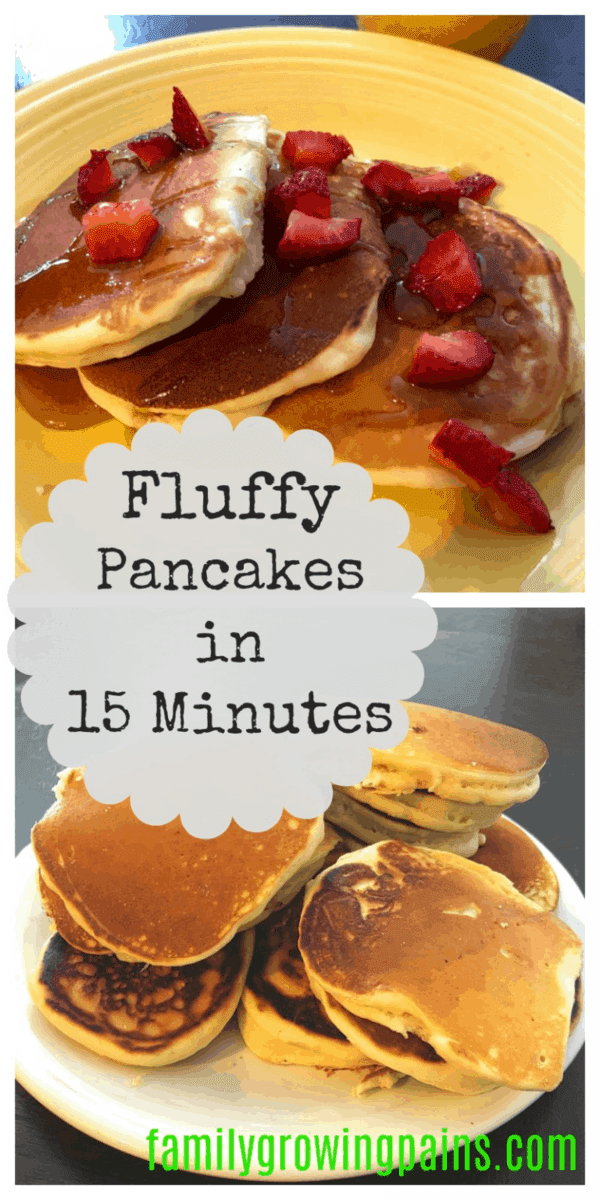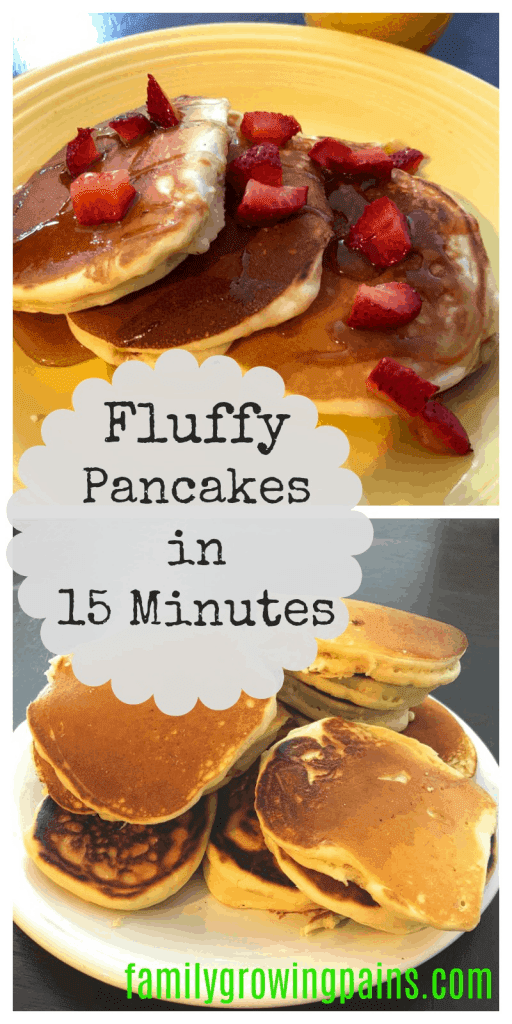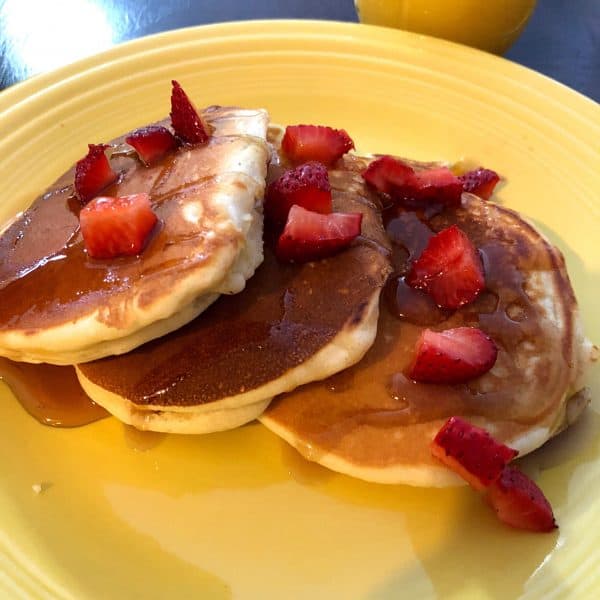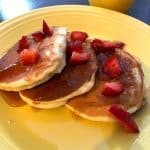 Fluffy, Homemade Pancakes
The perfect and easiest recipe for homemade pancakes!
Ingredients
2

Cups

Flour

2

TBSP

Sugar

2

TBSP

Baking Powder

1

TSP

Salt

2

Eggs

1 1/2

Cup

Milk

(might need a bit more for consistency)

1/4

Cup

Cooking Oil
Instructions
1. Whisk together all of your dry ingredients.

2. Add in the eggs, milk and cooking oil. Whisk well. Don't worry too much about clumps, but ensure everything is thoroughly mixed.

3. Heat up your pan or griddle and spray with a non-stick spray. Medium is perfect to avoid burning.

4. Ladle the batter onto the griddle. I use a 1/4 cup measuring cup because I think it makes great sized pancakes!

5. Cook each side until golden brown, which is usually a few minutes for each day.

6. Serve and enjoy with syrup and all of the toppings of your dreams!
Looking for some other great recipes? Check out amazing banana muffin recipe. The kids love these for breakfast too!