Homestead Tasks Month-by-Month
The new year has arrived, and it is time to start preparing! I know I am ready for 2018; 2017 brought a lot of pain for us. We ended our year with a small house fire that displaced us for almost a month. We are ready for the new year.
Part of the new year involves making plans for our small homestead. Each year, we try to find ways to expand and grow. Something that keeps me sane is creating a month-by-month plan with the tasks I know need completed then or rather soon. Your task list will look different than mine, based on the animals or things on your homestead.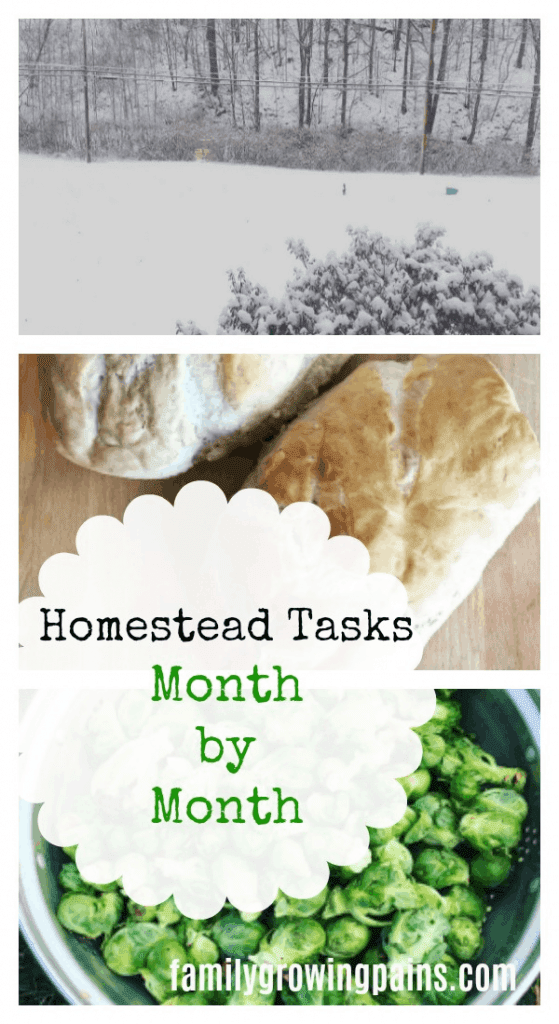 Right now, we have large garden, a small fruit patch, herb gardens, maple trees to tap and chicken flock. If you have other animals, your list will look different.
So, let's take a look at the tasks you may want to complete each month if your small homestead looks like mine!
January
January is a month of renewal for us. We are in the dead of winter right now with temperatures reaching into the negatives. This month is a time of relaxation after the crazy holidays.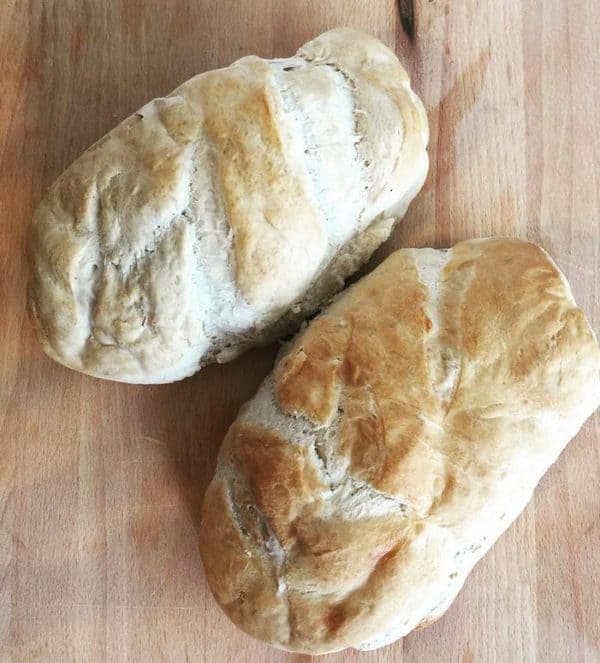 Look at seed catalogs and make selections
Make sowing and succession calendar
Create a transplanting schedule
Try your hand at indoor sprouts
Turn your deep litter method
Continue upkeep of compost
Work on your crafts
Pick up a new skill such as cheese making or baking bread!
February
February brings us closer to gardening season, which makes me happy! The tasks list will start to grow soon and I know it.
Make sure you ordered your seeds!
Depending on your gardening zone, you might start some seedlings.
Prepare your greenhouse
Try some indoor herbs!
Keep working on your crafts while you have extra time!
Pick another skill to develop this month.
Purchase baby chicks or make plans
Prepare brooder
Prepare to tap maple trees
March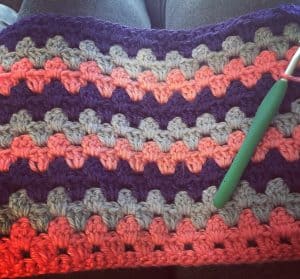 March begins the mad dash to start the garden in our zone! March is also when we are going to have a new baby this year, so it should be a fun year!
Sow in greenhouses or under heavy-duty hoops
Start a majority of your seeds inside
Build your new garden beds
Get more baby chicks because you never can have too many!
Might be able to clean chicken coop if weather if warm.
work in compost to soil if workable!
Tap maple trees and boil down sap.
Plant fruit trees!
April
For people in zone 5, April really starts gardening season. Finally, things can be planted outside, and it feels amazing. Here are some tasks.
Sow spring crops such as lettuce, peas, carrots, and more.
Plant potatoes
Continue taking care of your chicks and introduce to existing flock
Start any seeds left based on your calendar you made in January!
Dandelions and violets tend to pop up. Time to make dandelion infused oil, dandelion jelly and violet jelly!
Clean out your old compost and start new.
Consider what organic mulch you want to use.
Harden seedlings that will be planted in May.
May
May is when most of your warmer weather crops can go into the ground. I love May! You can typically ditch your hoodie and catch some nice sun rays.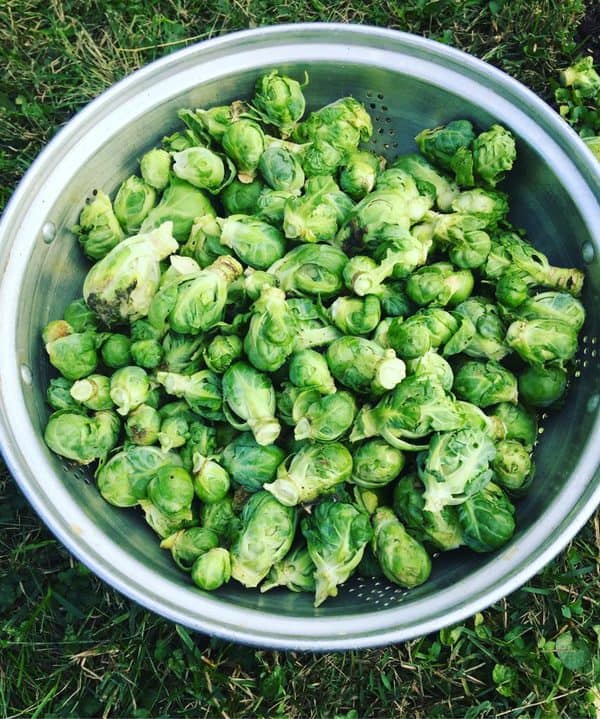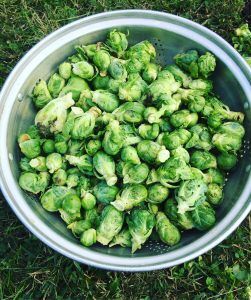 Start squash, pumpkin, and melon seeds.
Sow more greens based on your succession planting plans!
Make sure you get most of your seedlings into the ground including warm weather crops like tomatoes, peppers, corn and more!
Integrate chicks if you've yet to do so.
Develop a watering schedule.
Create a weeding schedule that works for you.
June
June typically brings the first harvests of your work. Nothing is better than the first time you can bring crops inside from what you planted. I love that feeling!
Harvest crops that come up such as carrots, peas, beets, and lettuce.
Preserve the harvest!
Preserve strawberries – time to make some strawberry jam!
Continue succession planting certain crops.
Start fall garden seedlings inside.
July
July is such a fun month. Our son's birthday falls on the 4th of July, and there are several birthdays this month, including mine!
Raspberries, blueberries and blackberries may be ripening. Time to make jam!
Give zucchini to everyone you know, because it overproduces every single year!
Continue to harvest as often as you can, especially green beans!
Harvest some of your herbs and dry.
Remove your pea vines. Plant lettuce, spinach or another fall crop there.
Put your fall brassica crops outside. It may be too hot, so consider hoops for shade. Keep the ground moist.
Preserve as much of the harvest as possible!
Sow fall root crops
August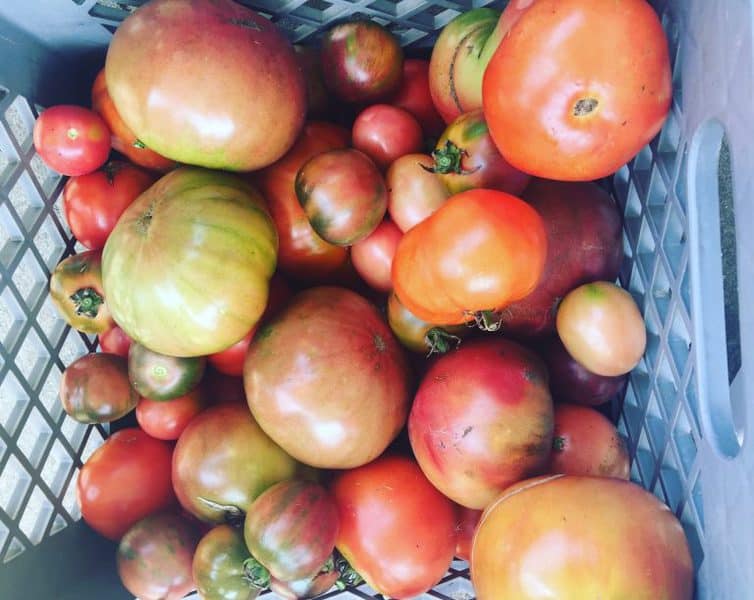 August is the final month of summer, in my eyes, even though we know it doesn't technically end until September. That might be because of all the years I dreaded returning to school in August.
Transplant all of your fall crops into the garden beds.
Continue to harvest and preserve like a crazy person!
Stop watering those dry beans so they actually dry up.
Tomatoes will eat up your time this month.
Harvest, dry and preserve herbs.
September
September is when things slowly, and I said slowly, start to slow down. School is in full swing around our house and we can enjoy some cooler evenings.
Create herbal teas and tinctures with the dried herbs you've harvested.
You can direct sow some fast growing crops, like lettuce or radishes.
Build some cold frames to keep growing lettuce longer.
Plant your cover crops.
Cure and store your harvested pumpkins. Get ready for Halloween!
October
October brings the first frost for many areas of the United States. That means a lot of your crops are going to be done and things start to slow down. You might be singing hallelujah and that's ok!
Use row covers as needed for crops still growing.
Sow in your cold frames.
Now is the time to make homemade vanilla extract!
Prepare and plant your garlic. Mulch the beds.
Prepare your beds for the upcoming winter. Lay leaves or other mulch that will decompose over time.
Prepare the deep litter method for your chickens while it is still warm.
November
By November, all of your plants will be out of the ground, unless you have lettuce growing in those awesome cold frames.
Time to relax. You've been at it for awhile. Enjoy those jars of canned goods!
Reflect on your gardening season.
Make sure everything is harvested including kale and brussel sprouts.
Manage your chickens. Remember to watch temperatures and freezing water.
Start crafts and projects for Christmas.
December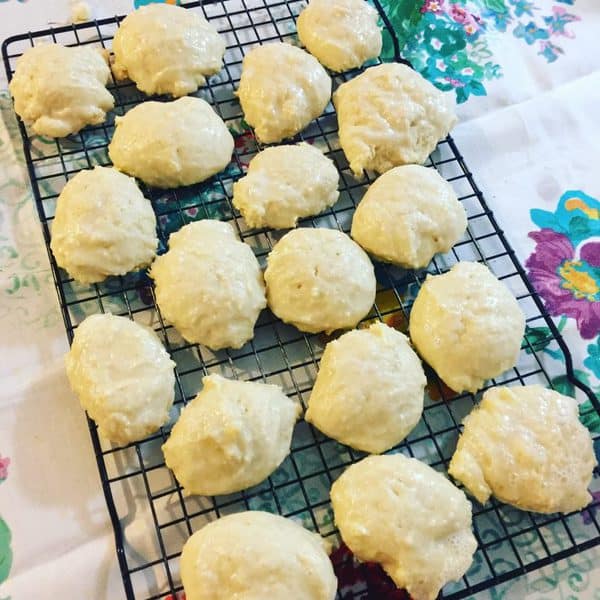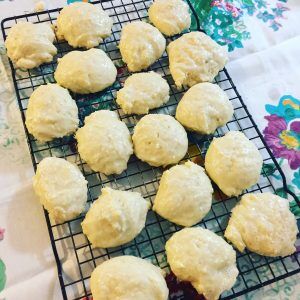 We made it! The end of the year. December is a beloved month for us. Advent is close to our hearts.
Make crafts with the family.
Create your own Christmas ornaments and gifts.
Pick veggies from cold frames.
Start your garden plans for the following year. It's never too soon to plan!