Step-by-Step Guide: Freeze Fresh Cabbage Heads
For a long time, I avoided growing cabbage because I felt like I couldn't use it fast enough. We love stuffed cabbage rolls and cabbage roll soup, but we can't eat a whole garden of cabbage in a few weeks! Sauerkraut isn't a family favorite. Then, one day I learned that you can freeze fresh cabbage heads, and my world changed.
Yes, it is possible! Learning how to freeze fresh cabbage heads is easy. It takes a few hours, so I suggest doing it on a day you aren't super busy. However, most of the time is when the cabbage has to drain or soak.
Here are the steps! You aren't going to believe how easy it is.
How to Freeze Fresh Cabbage Heads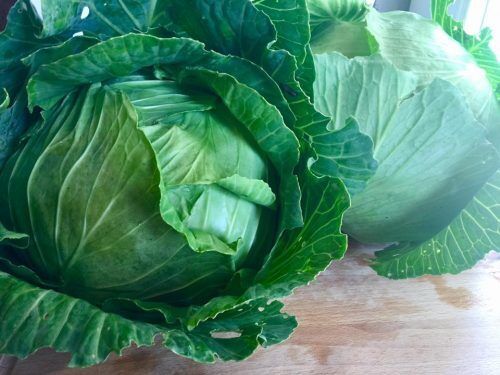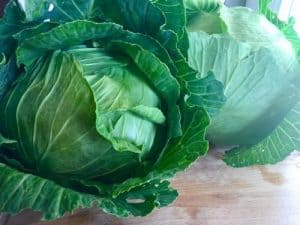 First, you have to harvest the heads. That is very easy, taking 30 seconds per head at most! Then, I bring them inside. After they're inside, I take off the four to five leaves. Then, they need to soak in water, typically for at least two to three hours.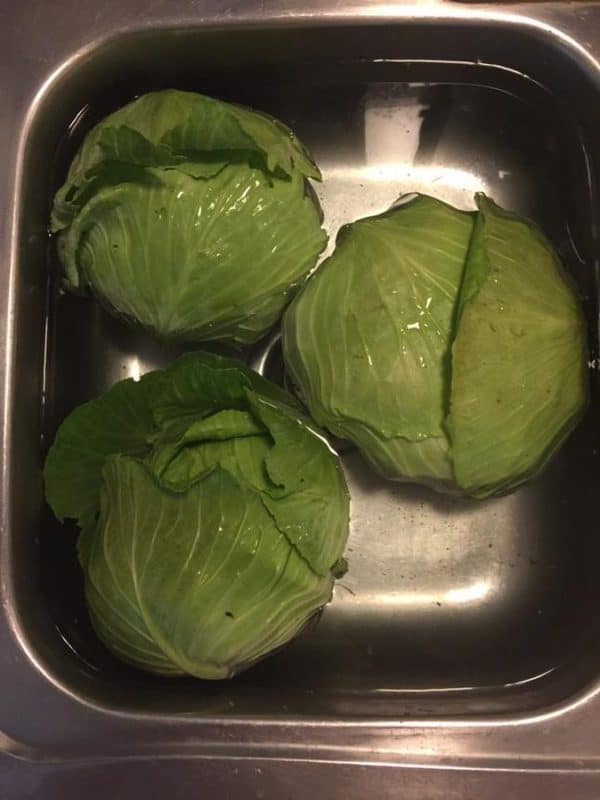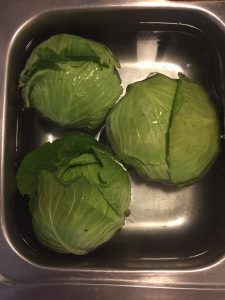 Even if you think your cabbage was pest-free, there is a good chance a few slugs or cabbage loppers found their way into your cabbage heads. I move the heads around in the water. Soaking kills the slugs inside of the heads. See this little buddy who thought catching a ride was a fun idea? He was wrong!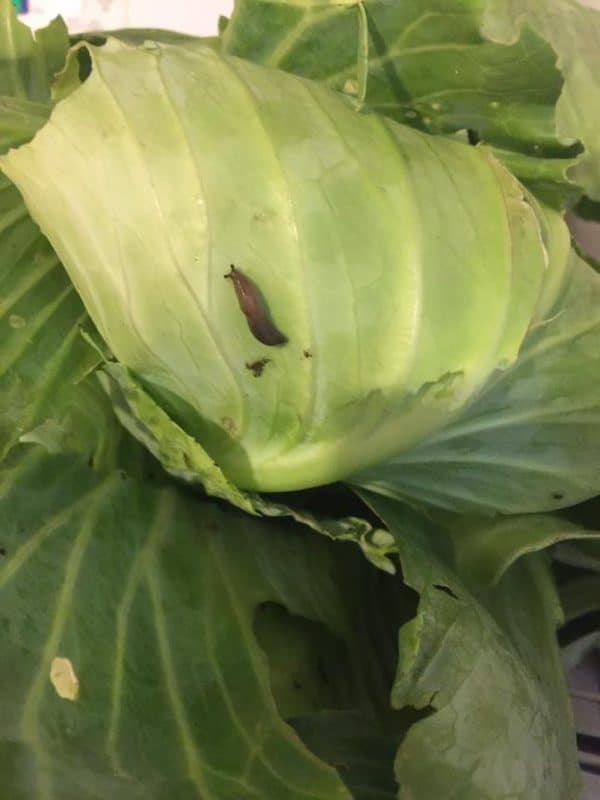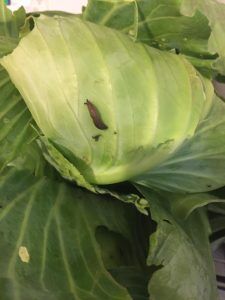 After the heads soak, take them out and let them drain for a bit. Next, you need to cut them into quarters. It is important that you keep the core inside of the cabbage. Without the core, your leaves are going to fall off in the water. You don't want that to happen; trust me.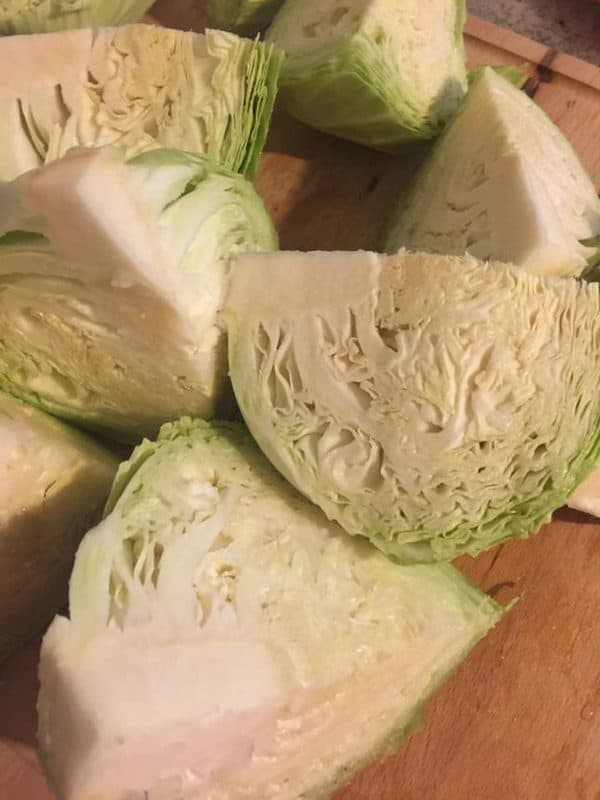 While you are cutting up the heads of fresh cabbage, you need to get a large pot of water boiling on your stove. Also, full up a side of your sink with ice cold water. You are going to blanch the heads by moving them from the boiling water right into ice water, which abruptly stops the cooking process.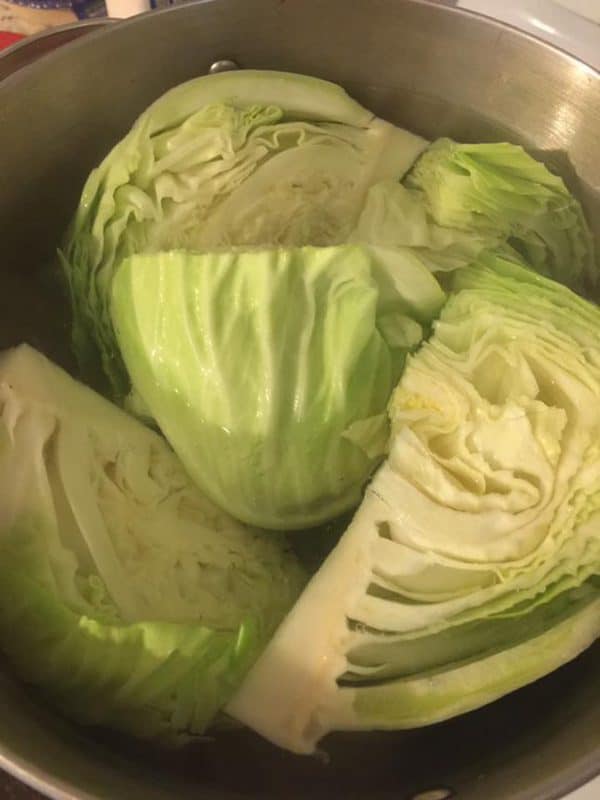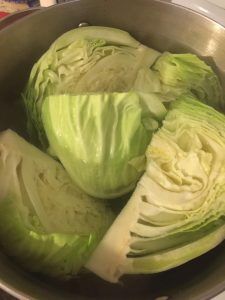 Once the water is at a rolling boil, put the cabbage heads in. My pot fits three to four at a time. Let each head come to a boil for 3 minutes then move them directly to the ice bath. Continue this process until all of the heads are blanched.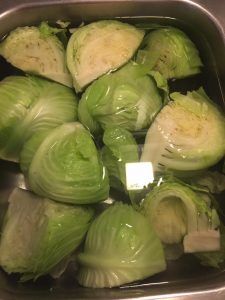 After blanching, make sure all of the cabbage heads are cool to the touch. I drain out all of the water and let them sit in the sink or a colander for a few minutes. It helps drain out all of that excess water! I give each of the cabbage heads a bit of a squeeze to help get out the water.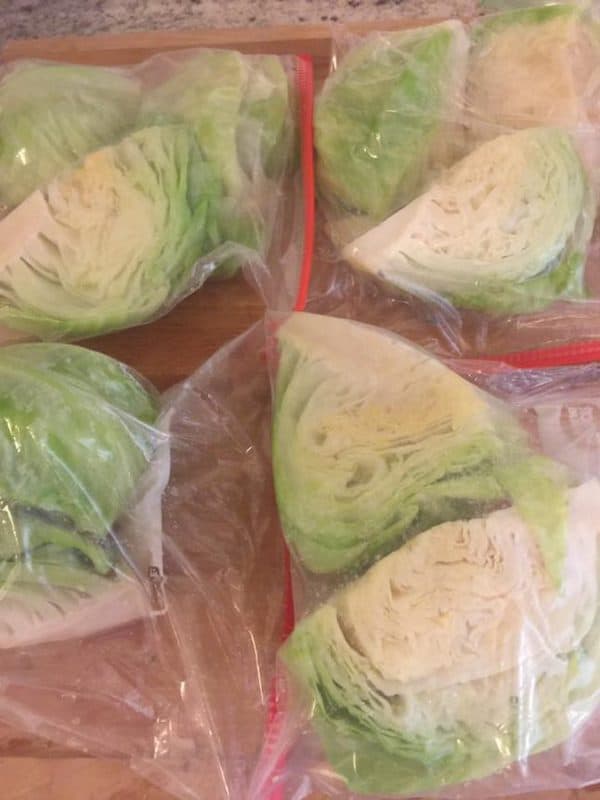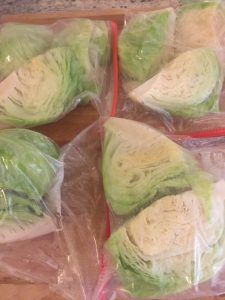 Now it is time to get them into their freezer bags. If you have a food saver, this task is perfect for it. We don't, so I stick three in each bag. Make sure to squeeze as much air out of the bag as possible. Then, add a label with the date you froze them!
Freezing fresh cabbage heads is easy! If you want to have fresh cabbage later in the year, this is the perfect way to preserve it. We use the heads throughout the winter for hearty dinner meals and soups.
How do you preserve fresh cabbage?